By Kelly Hockenberry, Columnist, UnionvilleTimes.com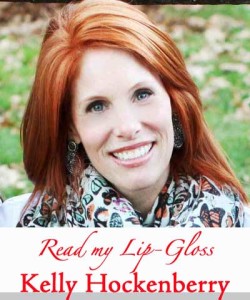 It has been a while since I have written a snarky article….and, I am in a "mood"…SO, here it goes:
THERE IS NO GOOD REASON FOR A HOLIDAY SWEATER/T-SHIRT/MATCHING BEDAZZLED SWEATPANT.
I don't care if you are a mother of four or a pre-K teacher or you drive a school bus or you're on the PTA or you work at Michael's craft store.
Buying a sweater that has an applique of a black velvet Halloween cat perched on top of a picket fence with patchwork plaid pumpkins sporting sequined stems is just plain STUPID.
I saw a woman the other day with a sweatshirt that read  "Fall in love with Autumn."
Hand to the heavens, I can't make this stuff up.
Here's the most tragic part of it all…the complementary stretchy black legging that had little embroidered leaves around the ankle.
Let's just sit and ponder this for a minute.
When I saw her I had multiple frenetic thoughts:
She needs rescuing, stat!
Do I have a beach towel in my car to wrap around her until we can find a better outfit?
Why don't I have business cards that read "Free Fashion Consults by Kelly?"
Who manufactured this outfit?
I wonder if she is, in fact, "in love" with autumn?
Would I ever "love autumn" enough to want to declare it to the world?
Jeez, those stretch leggings with a sweatshirt are not flattering.
She is wearing black Asics sneakers.
I think there may be a matching sock!
Some people cannot be saved.
How far is too far when it comes to dressing for the holiday season?
I guess it really is a matter of personal preference.  I simply do not understand the appeal of a themed sweater.  I find them to be bordering on creepy…like, are you trying to lure my child by having a huge Santa face with a blinking red nose right in the middle of your bosom? What message is that sending?
I am ALL for dressing seasonally, though.  Wear a gorgeous Christmas-y plaid blouse under a cable knit sweater! Or, invest in some olive green riding pants and pair them with a hounds tooth blazer and leather boots for Thanksgiving! A blush pink dress for Valentine's Day is divine!
Am I making my point?
I am sure that some people will think that this rant is too harsh. And, perhaps it is. My children will tell you that I seem to get immense pleasure being a "fun sucker."
Maybe this is just MY problem?
I'm still rather confident that I will not be investing in such an ensemble come October 31st, even though a t-shirt with a big witch on the front may be right up my alley……..
(insert cackling laughter here.)
Happy Weekend!