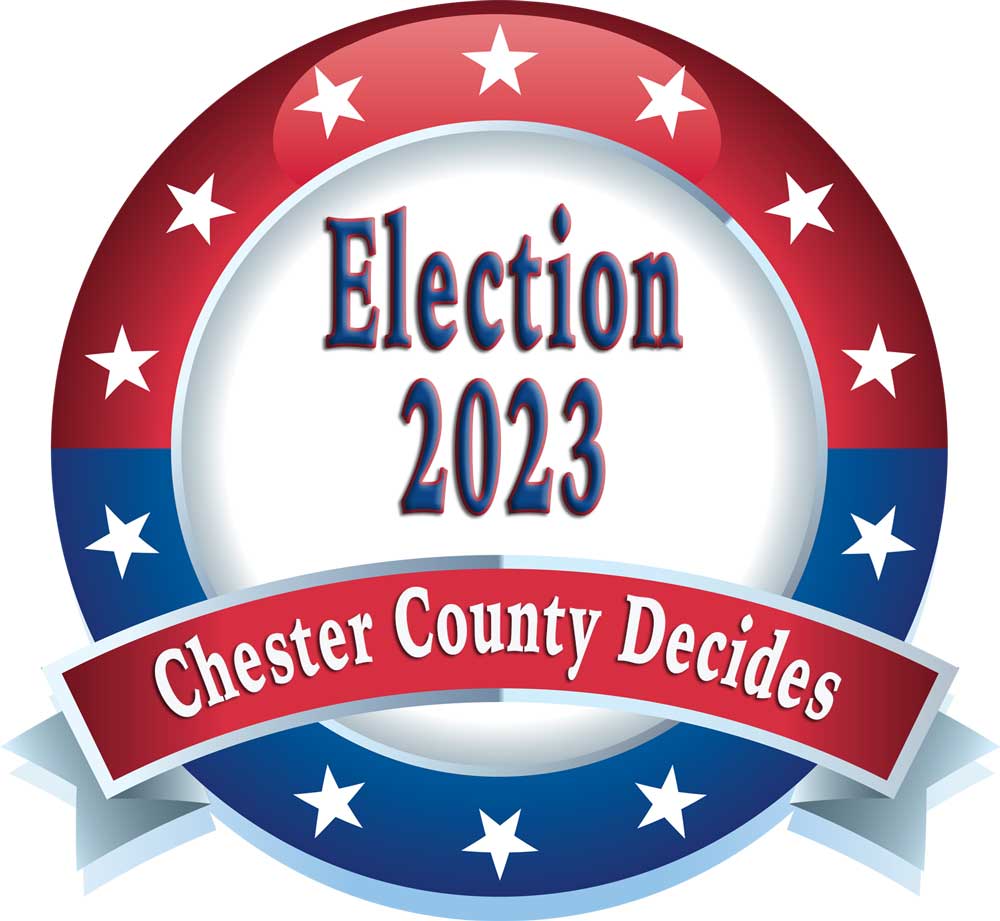 The Democratic Committee and Chester County as well as the Republican Committee of Chester County held their annual nominating conventions this past week, endorsing a number of candidates for the May primary.
Democrats announced a number of endorsements.
Chairwoman Charlotte Valyo stressed the importance of the endorsement process, especially given cross-filing Republicans expected on the May 16 Democratic Primary Election ballot for non-political races. She also noted the recent election successes of Democratic candidates across the county, leading to several very competitive primary races.
Valyo stated "The Chester County Democratic Committee has successfully endorsed a full slate of candidates to run for Judicial and County seats in the 2023 election. The Democratic slate is representative of Chester County, the candidates are highly qualified, and will continue the Democrats' record of governing responsibly for all Chester County residents."
For statewide races, the Committee endorsed Dan McCaffrey for State Supreme Court; Jill Beck, Esq., and Judge Tamika Lane for Superior Court; and Judge Matt Wolf for Commonwealth Court.
The Committee unanimously endorsed incumbent Chester County Commissioners Josh Maxwell and Marian Moskowitz, along with returning Prothonotary Debbie Bookman and Register of Wills Michelle Vaughn. Earning first-time endorsements for open seats were District Attorney candidate Chris de Barrena-Sarobe, Esq., Recorder of Deeds candidate Diane O'Dwyer, and Kevin Dykes for Sheriff.
With a very unusual five openings on the Chester County Court of Common Pleas and 13 declared judicial candidates, that position proved to be extremely competitive, requiring several rounds of balloting to endorse Sarah Black, Esq., Judge Nicole Forzato, Sheriff Fredda Maddox, Esq., Tip McCabe, Esq., and DA Deborah Ryan, Esq.
The Republicans also made endorsements, including Lou Mincarelli for Court of Common Pleas.
"I am truly humbled to receive this endorsement and I pledge to conduct myself in an honorable manner throughout this campaign.   My legal and life experiences as a jurist, attorney, husband, father, and community volunteer have prepared me for this position.  I am ready to serve on day one.   My time as judge has given me an even greater understanding of justice, impartiality, and duty." said Judge Mincarelli.
Judge Mincarelli is the 67th judge in Chester County's court history.  He was nominated by Governor Tom Wolf and confirmed with overwhelming bipartisan support by the Pennsylvania Senate to fill a vacancy on the court.
Mincarelli added, " I look forward to meeting with residents throughout the County about the dedication I have to the law and my desire to continue to serve Chester County and the people who appear before me with dignity and respect."
This year's Primary Election is May 16, 2023.