Why we vote, the new GOP leader, coping with the Rt. 926 closure and a personal note
By Mike McGann, Editor, UnionvilleTimes.com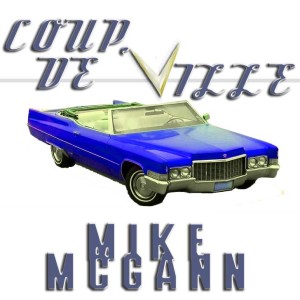 And…into the bubble.
It's about a month until election day and you'll be seeing us ramp up our election coverage over the next couple of weeks, as we work to inform you about just who these folks on the ballot are and why they're running for office.
This is also the time when what I call "the red haze" kicks in for most candidates and their close supporters. Virtually everything is viewed through the prism of politics and there is a bit of a tendency to be, well, paranoid. I've gone through it as a candidate, seen it as both a campaign manager and journalist — although in the latter role, I never had a true appreciation of the phenomena until experiencing it from the inside.
Being willing to put your name on the ballot opens the door to all manner of criticism — often by people who know nothing about you, but define you by one letter or the other. Even on your side, you must cope with well-meaning (sometimes) Monday-morning quarterbacks, and even a few folks with personal agendas that don't align with a November victory. Losing, no matter the well-mannered statements the next morning, is a personal rejection and it hurts. Even if you lose a lot (I speak from personal experience on this).
It takes guts to put yourself out there and risk that.
While this year's elections, township supervisor, school board and various county posts are often considered "small potatoes," they can be very personal races. People rarely recognize the time it takes to run — the work, the hours knocking on doors, making phone calls, attending public events.
It's become fashionable to trash government and those who would serve. Yet it is those closest to us in government — these races contested this year — that generally feature the hardest-working, most honorable, most accountable folks at any level of government.
These folks are also the closest representation of us, our community and who we are, like it or not.
So I'd ask two things:
1. Be educated. Use The Unionville Times and other media outlets to learn about the various candidates. If your favorite outlet isn't writing about a race (even this one), complain. Ask them questions — most have Web sites and virtually all will welcome the opportunity to answer your questions.
2. Be there. Show up on election day. Too many people think voting for these low-level slots is beneath them and that they don't matter. All too often, though, these are the folks that make decisions about your kids, your home and your entire community — the things that impact your life much, much more than the "hot-button" issues that drive talk radio.
* * *
I'm going to go out on a limb and guess that Val DiGiorgio was elected as the new chairman of the Chester County Republican Committee today, replacing Joseph "Skip" Brion, who was named to the state Liquor Control Board.
It's no secret that Val and I have sparred over the years — in the rough and tumble of county politics, when one plays for the blue team and other plays for the red team, it's inevitable.
But now that I'm more or less wearing plaid (happily dismissed as a socialist by those on the extreme right; actively trashed as a right-wing sell-out by those of on the left, many of whom seemed to take great delight in describing me as a "secret Republican" back in the day — as if anyone would be a secret Republican in Chester County), DiGiorgio is a solid pick and a political pro who should be able to keep the well-oiled Chester County GOP operation running smoothly.
The real skills of politics come not from ideology, but management, experience, hard-work and the ability to motivate people. Clearly, DiGiorgio excels in those categories, and while we might disagree on policy matters, I respect his skills and work ethic when it comes to politics.
As DiGiorgio plans to resign his post as Chester County Controller, it will be interesting to see who is tabbed to replace him.
It will also be interesting to see how DiGiorgio adapts to the changing political realities of Chester County, which bring new challenges to orthodox Republicans — both from the left and the right.
* * *
Somehow, we continue to survive the great road closure of 2011, with Route 926 choked off at Route 52.
Phase one will continue well into the month, with the west side of the intersection slated to close Oct. 22 — which is when the east side of the intersection is slated to reopen.
Meanwhile, we're seeing more traffic on roads not normally used as commuter routes. If that's you, keep in mind some of these roads really can't cope with the kind of speeds one might see on 926.
Case in point: Monday night, on my way to the East Marlborough Board of Supervisors meeting at about 6 p.m., I observed a late-model gray/silver Ford Fusion going about 70 on Unionville-Lenape Road. Those of us who use the road regularly know that tends not  to end well — and this car ended up going seriously airborne — four or five feet in the air — and then crashing down — hard — about a half mile into Pocopson, headed toward Route 52.
There's a mark on the road still and I'm pretty sure the car fared even worse.
The message here: take it easy. Allow a little extra time and keep in mind people, kids and animals are all over these roads.
* * *
Finally, this week, something that has nothing to do with Unionville.
A good friend of mine, Johnny, entered hospice care this week, down in southwest Florida.
Only slightly older than me, he went from being perfectly fine this spring, to not. Our planned gathering this April, when the family and I were in Fort Myers, had to be postponed as he had come down with the flu. Sadly, it wasn't the flu.
A tough kid from the streets of Brooklyn, a skilled tradesman with the heart of poet, we bonded some years back over a shared love of baseball. As time went by, we found many other shared interests, from cigars, to our guitars, to politics, pop culture and fast cars, our kids (his son is a year younger than my twins) — and ultimately, writing.
On the last topic, we would speak for hours on the phone, trade emails and he'd send me his latest magazine stories — and wanted feedback, from me "Mr. Big-Time Magazine Editor" as he jokingly referred to me. His work was strong and he wrote with skill and a distinctive voice. I have no doubt that had circumstances permitted he could have had a fine career as a professional writer.
At a very dark time in my life some years back, he was a consistent voice, a source of strength and support that helped me get through and get back to the business of living. He also pushed and prodded me to get back to writing — and I think it's safe to say I wouldn't be doing this community news venture if it weren't for him.
There are so many people who play important roles in our lives, and sometimes we forget, but I know how lucky I am to have known Johnny.
Those of us fortunate enough to have angels — not in the supernatural sense, but folks that come into our lives and leave lasting positive effects — understand and know why Johnny, his wife and son are in my prayers and thoughts this weekend.
Godspeed, my friend.