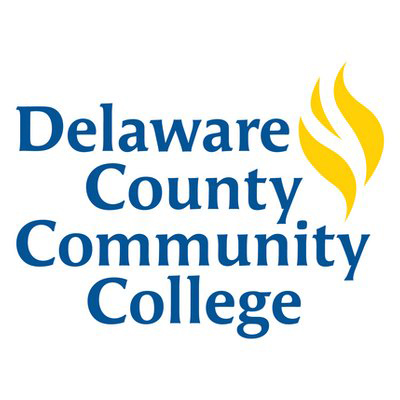 On Wednesday, Delaware County Community College received notification from the Pennsylvania Department of Education approving funding to support the College's new, state-of-the-art Southeast Campus. The new campus is on the site of the former Archbishop Prendergast High School, near Lansdowne Avenue and Garrett Road in Upper Darby Township.
"The Department is happy to provide funding assistance for this critical project," says the letter received by College President Dr. L. Joy Gates Black today from Pennsylvania Department of Education Acting Secretary Eric Hagarty. The estimated amount of the project is $66.5 million, and the Department of Education will provide 50 percent of the annual expense of this project.
"This state funding will significantly help Delaware County Community College transform the former high school into a community-empowering, education and training campus that will benefit the region," said Dr. Gates Black. "We are grateful to our Board of Trustees, sponsoring school districts, elected officials, local Chamber of Commerce representatives, community leaders and residents for helping to bring this extensive, community-enhancing initiative closer to fruition."
The College plans to transform a 7.5-acre portion of the approximately 30-acre property into a new, full-service campus that will feature educational and training programs in high-priority occupations, such as early childhood education, culinary arts, health care, advanced manufacturing, bio-medical technology, skilled trades and other emerging career fields. The new campus will include science labs, a gymnasium, a cafeteria, and a courtyard with outdoor seating.
Integral to the new Southeast Campus will be an innovative Early Childhood Learning Center (ECLC). The ECLC will be operated by the YMCA of Eastern Delaware County and will serve as a learning lab for students enrolled in the College's early childhood education program. The ECLC will be able to accommodate 140+ children, providing much needed childcare to students and residents.
In addition, for the first time in its 55-year history, the College plans to build its own hospitality center that will feature state-of-the-art kitchens to meet the growing demand for skilled workers in the hospitality management and culinary arts fields. The new Southeast Campus also will include a Center for Workforce Development and Community Success which will serve as a center of innovation dedicated to workforce training leading to associate degrees and short-term certificates in high-priority occupations such as advanced manufacturing, electro-mechanical, machine tool and computer numeric control technologies. In addition to workforce training, this Center will provide community services and support which will include a computer laboratory, meeting spaces, community education programs, and a broad array of resources available to the surrounding community.
"We are the community's college. By offering a variety of cutting-edge educational and training programs in an easily accessible location, Delaware County Community College will strengthen its mission of providing equitable access for years to come" said Dr. Gates Black. "This is more than a new campus. This is about changing the lives of our students, our residents, and the communities served by the College."
Delaware County Community College plans to combine the new state funding with resources already raised since the College purchased the Archbishop Prendergast property and will continue with additional fundraising efforts.