Too many misleading reports out there right now, but timing seems confusing
By Mike McGann, Editor, UnionvilleTimes.com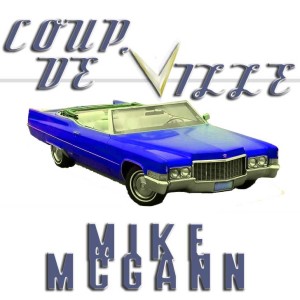 Stop the presses!
Apparently, the Unionville-Chadds Ford School Board is poised to reconfigure all of the district's elementary schools on Oct. 10, according to emails that keep running around the community like wildfire. It will mean lots of teachers getting fired, bigger classes, and untold other horrible consequences.
Well, except for this minor, little detail: it's not true.
What the board is deciding is whether or not they should study the issue, whether they have a fiduciary responsibility to consider all of the options. Potentially, such a reconfiguration could do two things: save money, as less teachers would be needed, and, confusingly, reduce class size.
I know the idea that having less teachers and smaller class sizes seems to make no sense, but it comes from the power of numbers. Take for example some of the numbers at Hillendale. Right now, if memory serves, the fifth grade (which is very large across the district) has classes of 28, 28 and 29, above the district guideline of 26. Four classes at Hillendale would result in class sizes well below the district guidelines, so the district has to make three classes work. But if you added those fifth graders to those at one of the other schools, where maybe they have four classes of 24, now you have six classes of 26 and one of 27. In other grade levels, where the class sizes are on the small side, such compression would mean the need for less teachers, although how many, I think remains a matter of debate.
So, at least in theory, there are some arguments for looking into it. On the downside, it was pretty clear some years back that the district's parents much prefer the neighborhood school concept, for both educational and logistical reasons. Obviously, a student who attends the same school from kindergarten through fifth grade is going to enjoy a more secure, comfortable experience, which has to impact educational quality.
Also, for parents who have more than one school-age kid, scheduling with two kids in the same school can be tough enough, with two in two schools, it can be a nightmare. One only needs to speak with the parents of kids in Pre-1st who were frequently dragged in opposite directions (not to mention the stigmatization of the students).
As it turns out, I might be one of the few district parents who's dealt with kids under both systems. Way back in time, when Pocopson Elementary School was just a site plan disaster, instead of today's current logistical nightmare, fourth and fifth graders went to Hillendale, with the younger kids going to Unionville and Chadds Ford. My step sons, Eddy and Greg, seemed to cope, but it wasn't ideal.
My younger kids — fifth graders at Pocopson — seem to have benefitted from attending the same school for six years now, knowing every adult face in the building and developing a real comfort zone, which has to be a benefit to learning. Pocopson seems to have more of a community feel (and from observation, the same is true for the other three elementary schools).
I can also throw my own personal experience in, as well. Back in those crazy, wacky 1970s when every educational experiment on Earth seemed to get tossed out there and was inflicted on us Gen X kids by well-meaning Baby Boomers, I enjoyed the process of  attending three different schools in three years in fifth, sixth and seven grades. It didn't go well.
That having been said, I'm not sure that either configuration represents either a nightmare spending scenario or an educational disaster. Switching back and forth, however, seems like a counterproductive move with less fiscal benefit than suggested.
Plus, taking up this subject a little more than a month before the school board elections is a bit like playing tennis with grenades — just weeks after settling a contentious teacher contract, an issue that seemed likely to send voters to the polls with pitchforks and torches. Thanks to this, one can see the torches again being lit, and it will impact the outcome of the November election.
That's no more sensible than the rabid emails popping up from Hysteria Lane about some educational armageddon. My own take: the board should put this one off until the 2012-13 goals are taken up in the spring, and everyone should take a deep breath.
* * *
And they said we wouldn't last. Today, represents our first anniversary.
A year ago, I was covering flooding and the Unionville Fair and getting a lot of "The Unionville what?" questions.
My, how time changes things. Actually, I was at the Unionville Fair yesterday and I've lost track how many flood stories I've written lately. The nice thing is how many folks come up to me at meetings and other events and talk about how much they enjoy reading The Times.
We've come a long way in a short period of time. In June, we launched The Kennett Times and today, we launch The Coatesville Times — while both are a work in progress, we're pretty excited about being well on the way to creating an entirely new news source for Chester County. More sites will launch in 2012 and we hope that the umbrella site, The Chester County Times comes online in 2013, gathering up the best of local news, sports and events from our local sites.
There's too many folks to thank for our growth, but I'd like to single out a couple.
First, my wife, Stephanie, who has been patient about my working all hours of the day (and yelling at my computer when doing Web coding). Without her support, this project never would have gotten off the ground.
Second, Hannah Christopher has been instrumental as both a sales manager and evangelist for The Times. She talked this place up when we had little in the way of content and less audience and continues to be a vital cog of our growth as we expand.
Third, our intrepid fashion columnist Kelly Hockenberry. Kelly has developed a following with her fun weekly column and brought us all kind of readers who we'd never have found. They came for Kelly, but stayed for the news and other coverage.
Finally, thanks to you, the readers. From your comments to me in person, to those you've left here on the site, so many have been positive and encouraging and at many times, offered good suggestions to improve The Times.
As we head into year two, we're more excited than ever — and as the no. 1 online source of local news (that's not my opinion, but cold, hard numbers from Alexa.com) in Southern Chester County, I can only say one more thing:
"We've just gotten started."