To The Editor,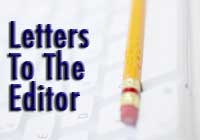 Voting day is upon us. The need for competency in politics starts with the most basic of elected positions — Township Supervisor — the office a resident has the most access to.  Nearly 100% of decisions at this level of government directly affect the resident.  Managing a budget of between one and ten million dollars in this neck of the woods, is a lot of responsibility.
A Township Supervisor manages our tax dollars, plans for the future, preserves our past, and moves existing projects forward. This is a six year term and largely a volunteer position, as $140 a month for sometimes 30 to 40 hours a week  won't even pay the fuel bill for meetings. As a long-term resident in my township, committee volunteer, and Township Supervisor, I urge voters to consider carefully who you may be putting in office.  This position requires competency in business and staff management, negotiation and communication savvy with state and federal agencies, strict compliance with the written law and legislative intent of the Township Code, the Municipalities Planning Code, and the Second Class Township Code, working directly with attorneys and engineers, complete neutrality and accountability in imparting the directives of the board, integrity and professionalism.  Just as important is the willingness to listen to all residents' concerns, giving consideration to everyone.  It is not like being a volunteer on a committee…at least, not anymore.
Our constituents' demands require that the Township Supervisor position, especially if there is no Township Manager, be one of hands on, available 24/7, well experienced and responsive. Residents should expect that from anyone responsible for our tax dollars, and our health, safety and welfare.  Just being familiar with the process or a friend of the community is not enough to carry out the functions demanded of the position… at least, not anymore.
So if you are faced with a voting decision at the base of the political ladder, choose wisely for a candidate with the integrity, work experience and capabilities to run the Township Business, as a business…because it is a business.  Maybe if we choose with discretion at the grassroots level, we can begin to develop a trust and respect for this important career path.  Because face it, where there is democracy, there will be politicians.
Lauressa J. McNemar
Honored to have served as a Township Supervisor,
Pocopson