After so many weeks of controversy, it's kind of nice to kick back and enjoy the peace
By Mike McGann, Editor, UnionvilleTimes.com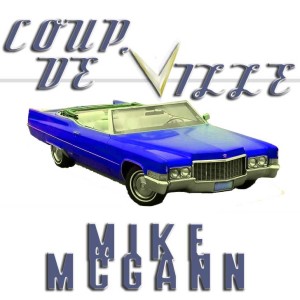 A relatively quiet week in Unionville this week, except of course, for the rising flood waters closing Route 926 again Saturday morning.
And of course the headaches from the closure of 926 at Route 52 — but at least that has the payoff of better, safer roads in the long run.
But, to recap: no ongoing teachers contract negotiation, no clash over building heights, in fact kind of a low-key news week.
As much as I love having interesting things to write about, it's nice to have a little quiet and a few more positive stories to write about for a while.
Lots of good news this week:
Pocopson Elementary School was named a National Blue Ribbon School. I can tell you, from personal experience, that a couple of fifth graders, my kids — Jan and Ken, were pretty excited when they found out.
That day, they burst into the house at the usual 10 to 4, and I was summarily informed of the next "big" story I had to write.
And it is a big story, to be sure. This is our sixth year as a PES family and while I have no doubt that the other Unionville-Chadds Ford schools are just as outstanding, we couldn't have asked for a better school administration, teaching staff or community. I'll admit I probably gushed a bit less in my story — bending over backwards to give it "just the facts, ma'am" approach, to cover my own utter lack of objectivity on the issue.
Here's hoping that the school has a little less trouble getting a sign to honor its status than Chadds Ford Elementary did in 2008 when similarly honored — based on the school being in Pocopson Township's lone commercial zone, one would hope that some discretion can be used to allow the school to be honored.
On a similar note: Pocopson Founders' Day was last weekend, and the day was just about perfect. Gorgeous weather, lots of fun and a good time. Thanks to those who put in so many hours of hard work to make it happen.
And, lastly on the good news train: it's Unionville Fair time again. Nothing speaks to the unique nature of Unionville like the fair, from the Queen pageant (congratulations to Becky Jones, the 2011 Fair Queen), to the voluminous exhibits and even this year's big new addition, the Rodeo, it's part of what makes Unionville, well, Unionville.
Make sure you block out some time and get over to the Unionville Fair, Friday, Saturday or Sunday.
* * *
We're not to election day 2011 yet but the specter of the 2012 election is already hanging over us. The redistricting process is underway, the process of setting up the local legislative districts. As usual, it's kind of an ugly process.
Word is, there seems to be a faction arguing for all of the state house seats to reworked to be purely "Chester County" seats, as opposed to our current set up where we share seats with neighboring counties. Locally, Chester County shares one seat with Delaware County — and I'm not sure we've been the worse for wear because of it. In fact, we here in the Unionville-Chadds Ford area have been working across county lines for more than a half century, and it's worked pretty well.
We get that redistricting is rarely an easy process, but this "Chester County-only" thought process seems wrongheaded. Let's hope that wisdom reigns and districts are drawn more with a concern about shared interests rather than appealing to our worst instincts.
* * *
Hard as this might be to believe, the high-school age boys basketball league season for the Unionville Recreation Association is at risk for the most surprising reason: lack of player registration.
From what we're hearing, barely enough players to form two teams have registered, making the league not workable. Last year, especially during the playoffs, teams played to a packed gym and the games were often the talk of Unionville.
Some of the issue, from what I hear, comes from Unionville High School coach Anthony DiNicola. DiNicola has done such a great job in turning around the attitude of the Indians' varsity program, that dozens of players who played URA last year are trying out for the high school team, cutting down on registrations (it's impossible to play school ball and URA).
So, while that's great news for the Indians' program, it's put a hit on the URA hoops program. Hopefully, some of the issue is that folks weren't aware of the registration period — an ongoing issue since the URA stopped its mail newsletter — and bringing the issue up might lead to registrations.
The older boys' basketball program is a great outlet for the kids — and the games are a big part of the social fabric of each winter, so we'd hate to see anything happen to the league.
For more information, go to the URA Web site.