Anniversary specials,silent auctions part of special event 
By Kelly Hockenberry, Columnist, UnionvilleTimes.com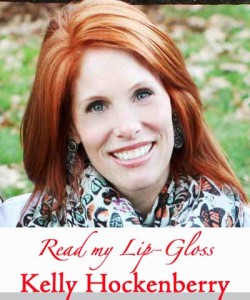 No one wants to end up looking like Joan Rivers…right?
Of course not! But, there IS a way to delay the passage of time across your face…
Botox and Dysport and Juvederm, OH MY!
CUE: Bio Derma Laser and MedSpa Center located at 507 Orchard Avenue (right behind where the old Dairy Queen used to be on Rte 1…what a bummer that you can't stop for a Dilly Bar on the way for some Botox; but, I digress)
Bio Derma is gearing up to celebrate their 5th Year Anniversary THIS SATURDAY, September 24th from 10am to 2pm. There will be special anniversary day packages and physicians and nurses on hand to administer your age defying procedure of choice!
As if that didn't sound tempting enough, with the purchase of a package you will be eligible to participate in a silent auction for a GUCCI handbag and perfume valued at $1100!
Hellllo???
What more do you want? Brad Pitt giving the injections?
I sat down with Dr. Jackson on Monday evening to get the real scoop on what Bio Derma can offer the ladies (and gentlemen confident in their manhood) of Kennett Square. And, what I discovered is that my preoccupation with Botox needs to be diversified! There are SO many other interesting services on the horizon! (stop reading now, husband)
Here are a few of my favorites:
"BioDerm" which is a medical grade customized skincare line to address each person's individual needs! The physician will work with a pharmacist to blend the ultimate formulation to erase your own "problem areas" (for example, dark circles, sun damage, or rosacea)
"BioSculpt" (OK, are you sitting down??? This one might well be the jewel in the crown) this program combines diet, exercise and LASER LIPOLYSIS…which is a much less invasive form of liposuction (no general anesthesia, no risk of blood loss, etc)
Bio-identical Hormone Replacement to alleviate the symptoms of menopause naturally. (Not that this is me, yet; but, one must be prepared)
The staff at Bio Derma is top notch. Every procedure begins with educating the patient first to provide a safe environment and an informed decision. The physicians and nurses are specifically trained to administer all procedures. "Safety first plus great results" is the motto they adhere to. This anniversary celebration is a way for Bio Derma to thank all of the residents of the Kennett Square/ Unionville area for welcoming them into the community and supporting their business by returning again and again for the services that they provide.
MY personal piece of advice for that gal who is sitting on the fence? TRY SOMETHING! You will NOT be sorry. But, go into it knowing that you will look so fabulous and so NATURALLY flawless that you will become addicted! You deserve to look as great as you feel!
Cheers to Bio Derma on celebrating 5 years of making our little section of Chester County even MORE beautiful!!!