Supervisors express concern about location of school bus stop on Rt. 926
By Nicole Brown, Correspondent, UnionvilleTimes.com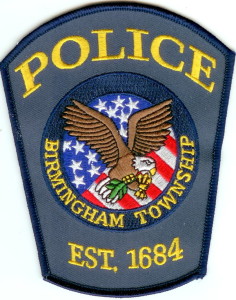 BIRMINGHAM — At the Township Board of Supervisors meeting on Monday night, Chief of Police Thomas Nelling reported an accident involving a police cruiser. Last Tuesday, September 13, a police officer was driving west on 926 and was caught off guard by the stopped traffic just after cresting the hill in between the two developments, Radley Run and Spring Meadows.
The line of stopped cars was a result of a UCFSD school bus stopped on the other side of 926 directly across from Spring Meadows. When the officer came over the hill, there was no place to slow down, which forced him to swerve into the other lane and onto the grass colliding with a large boulder. No other cars, or the bus, were involved in the accident, and the police officer was not injured.
The officer had had his emergency lights on; however, he was not exceeding the speed limit. His destination, or why he had his signals on, is unknown. The State Police investigated the accident, and the consensus appears to be that it was in fact an accident and no one is at fault.
The supervisors expressed concern that maybe the bus stop is not in a smart location, but that issue is left up to the school to resolve. Supervisors suggested that local drivers should let this be a lesson to all that stopped traffic can blindside drivers quickly on a hilly road like 926.