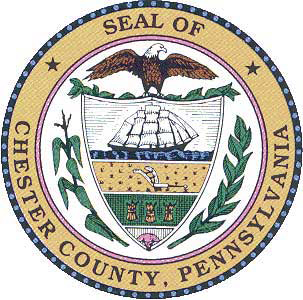 On Tuesday, Chester County issued the following statement, thanking many members of the local community for their support in assisting the victims of the Ashwood Apartment fire a little more than a year ago:
On Thursday, July 30 2020, fire devastated the Ashwood Apartment building in North Coventry Township, Chester County, completely destroying 45 homes, displacing 50 families and leaving 100 men, woman, and children with only the clothes on their backs.   Though four residents and two first responders were injured, thanks to the heroic effort of neighbors, the North Coventry firefighters and police department, everyone survived.
The immediate and subsequent outpouring of support from the entire community has helped to meet the physical, emotional and spiritual needs of all who lost their home.
Thirty-one fire departments responded to help fight the fire that night, and the American Red Cross was first on the scene to temporarily house those who needed it.
By Sunday afternoon, August 2, 2020, Open Hearth, Inc. had coordinated to lead a meeting of over 30 participants from Chester County Government, the United Way of Chester County, Senator Katie Muth, Owen J. Roberts School, American Red Cross, Tri-County Community Network (TCN), non-profit organizations and members of the religious community.
What followed was a herculean community effort to support the Ashwood families' physical, spiritual and emotional needs.  In the midst of the COVID pandemic this was an unprecedented collaboration:
While Branch Life Church immediately began to coordinate the community volunteers and donations, Orion Communities was the first non-profit to assist with in-person document recovery and resource coordination.
With the support of Chester County's 211, Open Hearth, Inc. led the weekly case-conferencing that would actively assist with rehousing all 50 families. The Chester County Department of Community Development (DCD) coordinated and paid for the majority of emergency hotel stays, in addition to managing the data.
A big thank you to the case managers from Branch Life Church (BLC), Friends Association, Good Samaritan Services, Handicrafters, Home of the Sparrow, Housing Authority of Chester County, NorthStar, The Salvation Army of Pottstown, Open Hearth, Inc. (OH), and Veteran's Multi Services who worked to help every Ashwood family to find, fund and furnish new permanent housing in Chester and Montgomery counties over the next eight months.
The North Coventry Fire Company, Netzer, Owen J. Robert's PTA and Tri-County Community Network collected the financial donations. TCN ultimately coordinated the Ashwood Fire Relief Fund receiving a total $123,427.50. These funds provided each family with $2,000 towards new housing costs, $200 for each child at Christmas, assisted with hotel expenses, and helped families with various financial needs as determined by fund managers from TCN, DCD, Open Hearth and Branch Life Church.
Branch Life Church managed and staffed the Ashwood relief center, supplying the Ashwood families with gift cards, physical donations, furniture and food as needed through the rest of 2020. NorCo Fire Company first housed the relief center, which then moved to the Liberty Thrift community room from August– November of 2020. Thank you to The Community Warehouse Project too!
The OJR School District and PTA supplied school supplies, computers, a second donation center and buses to help transport families as needed. Thank you to Tammy Hartman and Dr. Susan Lloyd for their outstanding effort to support the kids affected by the fire.
Fifteen area churches adopted multiple families to assist with ongoing physical, emotional and spiritual needs including Connection Church, Coventry Church of the Brethren, Calvary Baptist Church, and Parkerford Church of the Brethren.
Countless Pottstown area business and restaurants donated to the relief effort. Some outstanding contributions were made by the North Coventry Wawa, Amore Pizzeria, Bellwood Country Club, Grumpys, Orchard Ridge Apartments, The Pottstown Area Children's Foundation, Costco, The Knights of Columbus, the Pottstown NAACP, Liberty Thrift Ministries, In Ian's Boots, and so many more.
Alex D'Annunzio Pomponio of "Renew You Counseling and Wellness" offered regular trauma and wellness counseling to children and teens
On Friday July 30, 2021, one year to the day of the Ashwood Apartments fire, the Chester County's District Attorney's Office presented a special Commendation to the NORCO Fire Company, Office of the Fire Marshal, North Coventry Police Department, and Pastor Josh Park, recognizing their heroic and courageous service to the residents of Ashwood Apartments and the citizens of Chester County.
In addition to those recognized formal acknowledgement of appreciation goes to Kelly Raggazino of Open Hearth, Inc., Hilary Haake and Pat Bokovitz from the Chester County Department of Community Development, and Holly Parker from Tri-County Community Network, for their year-long efforts in supporting the Ashwood families.
On Thursday August 26 at 6:00 pm, a picnic and recognition event will be held at the outdoor Branch Life Church pavilion, giving all Ashwood families and community leaders the opportunity to thank the first responders that helped the apartment residents to safety on the evening of July 30, 2020.  Individuals or community groups that would like to contribute to this event are asked to visit www.branchlife.church/ashwood-community-picnic.