By Denny Dyroff, Entertainment Editor, The Times
While the major focus for events this weekend is on outdoor activities, there is also a focus on art-related events.
The Chadds Ford Historical Society's "Spring Art Show at Thornbury Farm" is scheduled for May 15 at Thornbury Farm (1256 Thornbury Road, West Chester, www.chaddsfordhistory.org).
The all-day outdoor event will feature live music, food, beverages and artwork – and the opportunity to purchase a piece of art to support a great cause. All proceeds go to the Chadds Ford Historical Society.
Visitors can meet these artists "in person" with their art available for purchasing — Stephen Burke, Steven Ladner, Don Shoffner, LouLou Clayton, Catherine Quillman, Lawrence Smalley, Robert Schock and Barbara Tlush.
Additional work will be on display and available for purchasing from these artists — Christine Burke, Sarah Dinsel, Dawn Poulterer Woods, Diane Cannon, Walter Lee, Bill Sweeney, Tom Dempsey, Diane Micklin and Nicki Wandersee.
Live music will be provided by Ken Lawson and Joe Hillman performing "Ken & Joe's Dead Set" and Paul Wilkinson.
The CFHS' beehive oven bread will also be available for purchase.  The bread, which was baked in the John Chads House by the society's baker, Lise Taylor, has been frozen to maintain freshness in preparation for the event.
The event is scheduled for 3-8 p.m. and admission is free.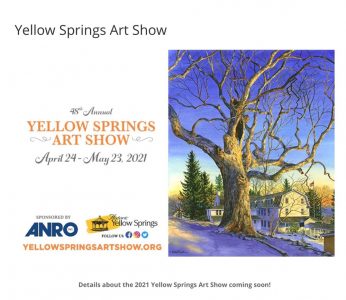 The Yellow Springs Art Show got its start back in 1973 as a free event featuring a variety of artists displaying their work on clotheslines.
It has changed immeasurably since then and has become one of the largest and most prestigious annual art shows in the Delaware Valley.
The Yellow Springs Art Show, which is still free and open to the public, is closing in on its golden anniversary. The popular annual event now features artists working in a variety of genres and styles.
The show is running now through May 23 in Historic Yellow Springs Lincoln Building (Art School Road, Chester Springs, 610-827-7414 or www.yellowsprings.org). Show hours are from 10 a.m.-4 p.m. daily.
All proceeds benefit arts education, environmental protection and historic preservation of the 300-year-old village of Historic Yellow Springs.
Admission is free and reservations are not required. All patrons who visit any of the village indoor locations must wear a mask and to follow all HYS safety protocols.
The annual Chester County Studio Tour (chestercountystudiotour.com) will be held on May 15 and 16. The tour, which has continued to grow in size and stature from year-to-year, is a showcase for 146 different artists whose work will be displayed at 59 studios in the area.
Some of the artists whose work will be on display at 2019 edition of the event are Rachel Altschuler, Teresa Haag, Lin Webber, Monique Sarkessian, Erica Brown, Gillian Pokalo, Larry Crossan, Stephen Smith, Vidya Shyamsundar, Connie Worth and George Watson.
Tour hours are 10 a.m.-6 p.m. on May 15 and 11 a.m.-5 p.m. on May 16. The event is free and open to the public.
This month, the Chestnut Hill Business District is launching a new monthly series, "Second Saturdays" (https://chestnuthillpa.com/events/second-saturdays/), an event highlighting Chestnut Hill's vibrant arts scene.
The inaugural Chestnut Hill "Second Saturday" was scheduled for May 8 – but Mother Nature didn't co-operate. So, the outdoor/indoor activity was rescheduled for May 15.
With live music, retail and restaurant specials, and family-friendly activities, "Second Saturdays" offer art enthusiasts, collectors, and casual spectators plenty of reasons to visit Chestnut Hill.
During each "Second Saturday," which is free and open to the public, visitors can stroll the Avenue and explore the works of dozens of visiting regional artists. The event will feature highly sought-after professionals and new emerging talents.
"Second Saturdays" are a great time to explore and shop in one of the many art galleries and art supply stores in Chestnut Hill, as well as take a self-guided tour of the multiple outdoor and indoor exhibits at the Woodmere Art Museum.
Each month, a rotating selection of guest artists will set up outdoor pop-up shops on the sidewalks of Germantown Avenue where guests can meet artists, shop works, and watch artists painting live. "Second Saturdays" will also host various opportunities for children to delve into their creative side.
"Second Saturdays" will run from 2-6 p.m. along the 7600 to 8600 blocks of Germantown Avenue. Additional "Second Saturdays" are scheduled for June 12, July 10, August 14, September 11, October 9, and November 13.
Some of the area's longtime traditional events are coming back to life this weekend.
Phoenixville's annual "Dogwood Week" is running through May 16.
Phoenixville's Annual Dogwood tradition dates back to May 1943, when Retired Army Major General Edward C. Shannon dedicated a dogwood tree in Reeves Park as a memorial to the men and women of the Armed Forces — many of whom had died in active service during World War II.
Since 1943, the Phoenixville Jaycees Foundation has continued the rich tradition of the Annual Dogwood Festival and Parade, with over 100,000 visitors taking part in the annual festival and 13,000 spectators viewing what has become the second largest parade in Chester County.
​For the first time in 77 years, the parade was cancelled in 2020 because of the COVID-19 pandemic. Now in 2021, restrictions are still in place preventing a typical festival, but the Phoenixville Jaycees Foundation is determined to ensure the Dogwood tradition lives on.
This year's celebration features a week-long calendar of both socially distant and outdoor, masked events to celebrate the
spirit of Dogwood and our community in a safe way.
This weekend's events are the "Dogwood Shoebox Parade" on May 15 at 1 p.m. and the "Dogwood Cornhole Tournament" on May 16 from 10 a.m.-6 p.m.
May 15 is a big day in the local equestrian world – the day of the Radnor Hunt (826 Providence Road, Malvern, https://www.brandywine.org/conservancy/radnor-hunt-races).
This year marks the 90th running of the Radnor Hunt Races., the event annually draws an estimated crowd of 20,000. The National Hunt Cup and the Radnor Hunt Cup headline the day's six races which are held on the grounds of the Radnor Hunt in Willistown Township.
The first Radnor Hunt Races was held in 1928 at Chesterbrook, the former estate of A.J. Cassatt. The Races were run annually until racing was suspended during the war years of 1943-1945. The following year George Brooke, II, with the aid of Morris Dixon, Thomas McCoy, Jr., and George Strawbridge, Sr., supervised construction of a new course on the present Club property.
In 1980, the Radnor Hunt and Brandywine Conservancy began a partnership spearheaded by Betty Moran and George "Frolic" Weymouth. Under their leadership, the Radnor Hunt Races are Racing for Open Space. For the past 40 years the Brandywine Conservancy has been the sole beneficiary of the Radnor Hunt Races. With over $5 million raised, those funds have fueled the Conservancy's vital efforts to protect open space and water resources in southeastern Pennsylvania and northern Delaware.
There are varied races throughout the course of the day. Each race is a different length and has challenges, such as the type of track (brush or timber) and the number of jumps.
Post time for the first race is 1:30.
Linvilla Orchards and the Historical Car Club of Pennsylvania will present an outstanding display of spectacularly restored cars this weekend at their annual Antique Car Show & Flea Market at Linvilla Orchards (137 W. Knowlton Road, Media, 610- 876-7116, www.linvilla.com).
On May 16, the orchard/market/tourist attraction in Media will host the interesting annual springtime event from 9 a.m.-3 p.m. The free show, which grows in popularity every year, will be held rain or shine.
Linvilla Orchards has partnered with The Historical Car Club of Pennsylvania (HCCP) for more than three decades to present their annual Spring Meet.
Visitors to Linvilla Orchards' car show will be able to get an up-close and personal look at a large selection of antique vehicles — all of which have been maintained in pristine form. There will be cars dating from as far back as the early 1900s. The wide representation of vintage vehicles will include cars all the way up until the 1970s.
Previous highlights have included a 1913 Ford Model T, a 1938 Ford Woody Wagon, a 1958 Chevy Impala and a 1962 Chevy Corvette.
Awards will be presented for the best-maintained cars in a variety of classes, such as best brass and best restored pre-1918 cars.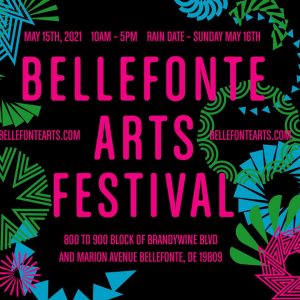 The 12th Annual Bellefonte Arts Festival (Brandywine Boulevard, Bellefonte, Delaware, www.bellefontearts.com) will be held on May 15.
The event, which is scheduled to run from 10 a.m.-5 p.m., will feature 44 local artists and artisans who will be selling and demonstrating handcrafted items such as pottery, photography, paintings, jewelry, glass, textiles, candles, and mixed media.
There will also be an array of community booths, activities for children and pet lovers, performances of live music in the festival's big music tent and tasty food treats at the food truck food court.
Live entertainment will be provided by Hot Breakfast, Diamond Swing Jazz Band, Garry and the Complainers, Gentle Jones and Kitty Rotten.
The roster of food vendors includes Apple Flappen, Mojo Loco, Burgers by Wildwich, The Bellefonte Café, The Ice Cream Shoppe, Copperfield Kettle Korn and Sweet Josephine's Cupcakes.
This weekend, it's time for the "Spring Paranormal Tour of the Paoli Battlefield" (First and Wayne avenues, Malvern, pbpfinc.org).
On May 15, the Malvern Paranormal Society and Tri-County Paranormal will lead participants on a paranormal investigation of the Paoli Battlefield.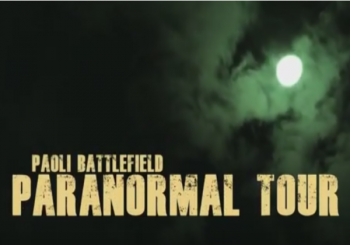 Over the years, paranormal investigators have discovered many different "hot spots" of activity located along the trail and in other areas around the battlefield of the ninth deadliest battle of the Revolutionary War.
This battle was a midnight bayonet and sword attack by the British as they swept across the camp of Anthony Wayne in three waves – an attack that sent his continental troops off in a panic.
52 soldiers from this battle are buried in a mass grave and there is one that is buried somewhere else in the battlefield.  Wayne's troops were so incensed at the British atrocities that the coined one of our nation's first battle cries — "Remember Paoli."
Tour-goers are invited to take photographs and bring other equipment to the battlefield for this tour and are encouraged to share the photos or recordings with Malvern Paranormal Society to be used in future presentations.
Tickets for the tour, which will run from 7-11 p.m., are $45.
Historic Odessa (Main Street, Odessa, Delaware, 302-378-4119, www.historicodessa.org) is a Delaware attraction known for being both a scenic and an historic site. In March, Historic Odessa celebrated the beginning of its 2021 season.
Known in the 18th-century as Cantwell's Bridge, Odessa played a vital role in commercial life along the Delaware River as a busy grain shipping port.
Today, visitors can stroll along tree-lined streets and admire examples of 18th- and 19th-century architecture in one of the best-preserved towns in Delaware.
They can also tour a remarkable collection of antiques and Americana preserved in period room settings and quaint exhibits.
Historic Odessa is open to the public from March through December, Tuesday through Saturday from 10 a.m.-4:30 p.m. and Sunday from 1-4 p.m.  The site is also open Monday by reservation.
On May 1, after more than a year of pandemic restrictions, the Historic Houses of Odessa reopened to the public for tours. The museum properties, owned and operated by the Historic Odessa Foundation (HOF), were closed in March of last year due to the coronavirus pandemic.
HOF's new season got underway with "Potpourri of the Palette: Watercolor Paintings by Linda Hall." The exhibit features some of the award-winning artist's vivid floral still life watercolor paintings and light filled landscapes, inspired by her bayside village of Betterton, Maryland. The exhibit, on display in the Historic Odessa Visitors Center Gallery, is running now through June 27.
Hall's work is well known throughout the region. She was recently awarded Signature membership in the Philadelphia Watercolor Society (PWCS), as well as the North East Watercolor Society (NEWS), the Pennsylvania Watercolor Society (PWS), and the Baltimore Watercolor Society (BWS). This means she had to be accepted into at least three of their international shows within seven years to receive signature status.
Hall was awarded "The Colson Award" in the 2010 BWS Mid-Atlantic show. She is a member of The Working Artists Forum of Easton, and Chestertown River Arts.
The annual "A Taste of Greece" festival is running now through May 16 at St. George Greek Orthodox Church (30 East Forge Road, Media, http://www.stgeorgegreekfestival.org). It will look a lot different than usual.
The free festival focuses on food — tasty Greek main dishes such as moussaka (eggplant dish), souvlaki (meat and vegetables on skewers), arni psito (lamb) and gyros along with Greek dessert treats including baklava (phyllo, nuts and honey) and koularaki (cookies).
The food aspect of the festival is still happening. Diners can eat under the tent or get the food as a take-out.
Other activities such as midway rides, vendors with crafts and Greek items, live music by Greek American bands and folk dancing demonstrations are victims of the pandemic currently gripping the nation.
Hours are 11 a.m.-10 p.m. on Friday and Saturday and noon-9 p.m. on Sunday.
Every Saturday and Sunday through May 23, the Chaddsford Winery (632 Baltimore Pike, Chadds Ford, 610-388-6221, http://www.chaddsford.com) will present "Taste of Spring — Reserve Tastings."
Visitors are invited to join the winery staff for an intimate and educational 60-minute experience in the newly renovated Barrel Room – and be one of the first to taste the highly-anticipated '20 Sparkling Rosé before it is released to the public.
Chaddsford's trained staff will guide guests through a pre-selected tasting of five diverse and award-winning wines from across the winery's portfolio. The selections will be paired with seasonal local cheeses and other accoutrements.
Also featured will be discussions about topics such as grape growing conditions at the winery's partner vineyards and the onsite winemaking process from production to aging and bottling.
"Reserve Tastings" are $35 per person. There will be three seatings per day – noon, 2 and 4 p.m. Advanced reservations are required and are non-refundable.
Another special event at the winery will be "Mimosas with Mom" on May 8 and 9.
This is an outdoor event subject to capacity restrictions to ensure social distancing. 
There are two seating options — Reserved Seating booked in advance on Resy with table service and access to Build-Your-Own Mimosa Packages and Walk-In Seating available on a first-come, first-served basis with walk-up ordering. Mimosas by the glass will be available.
There will be a food truck onsite — Mama Mia — May 8 and 9.
Brandywine Zoo (1001 North Park Drive, Wilmington, Delaware, 302-571-7747, www.brandywinezoo.org) is hosting "Sip and Stroll" on May 19 from 5-7 p.m.
The Brandywine Zoo is excited to announce a new happy hour series in which guests "Sip & Stroll" through the Zoo and enjoy an adult beverage from Bellefonte Brewing and/or Liquid Alchemy Beverages.
Beer purchases will be sold separately. Alcohol and Kona Ice is available for purchase.
Social distancing will be maintained, and masks are required when not eating or drinking. Tickets are $10 for adults and $7 for children.
Elmwood Park Zoo (1661 Harding Boulevard, Norristown, www.elmwoodparkzoo.org) is presenting a special event this weekend that was a tall order to fill.
On May 15 and 16, the Zoo is hosting "Breakfast with the Giraffes."
Guests can enjoy a delicious, socially distanced outdoor breakfast buffet, right next to the zoo's three towering giraffes. After participants have cleared their plates, they will be invited to an exclusive giraffe feeding.
The breakfast will get underway at 8:30 a.m. The event will also be held on May 22, 23, 29 and 30.
The zoo will have another animal-themed special activity on May 14 called "Dog Days." It will also be offered on May 19 and 21.
The Zoo posted this message: 
Families often consider their pets as members, and many enjoy sharing adventures with their dogs! As animal lovers, we acknowledge that a love of wildlife often goes hand-in-hand with pet ownership. We are excited to encourage a deeper appreciation for all animals by inviting owners to bring their dogs to visit the zoo on select days.
All guests visiting the zoo with a furry friend must complete an online waiver and submit required documents before visiting the zoo. You must upload a copy of your most recent veterinary visit, including proof of vaccine and heartworm test here. All items will be required for you to attend Dog Days.
The "Dog Days" event is slated to run from 1-5 p.m.
Pricing is $10.95 per dog with each additional dog at $9.95. Regular zoo admission is required for all humans.
You can also get a dog vibe going by joining an outdoor, socially distanced version of Brandywine Valley SPCA's popular "Yoga with Puppies" events.
Brandywine Valley SPCA West Chester Campus (1212 Phoenixville Pike, West Chester, 2021 WFP – Yoga with Puppies) is hosting its "2021 Walk for Paws: Yoga with Puppies" on May 14.
The SPCA has offered this invitation – "Add some puppies to your downward dog by joining an outdoor, socially distanced version of our popular Yoga with Puppies events. This all-level class will be taught by a certified yoga instructor. We supply the puppies — you supply your yoga mat."
The event will run from 6-6:45 p.m. with all proceeds benefitting the Brandywine Valley SPCA.
Area residents know that summer is coming soon when Longwood Gardens (Route 1, Kennett Square, 610-388-1000, www.longwoodgardens.org) kicks off its annual "Festival of Fountains."
The 2021 "Festival of Fountains," which just opened on May 6, is running through September 26.
Daily performances in the Main Fountain Garden will feature more than 1,700 spinning jets that spin dance to various music programs. These are no little jets as some shoot up as high as 175 feet in the air.
The 30-minute show is slated for Thursdays, Fridays and Saturdays at 9:15 p.m.
The 2021 Illuminated Fountain performance schedule for this month is: May 14, Sounds of Motown; May 15, The Piano Men; May 20, American Songbook Reimagined; May 21, Rockin' the Red, White, and Blue; May 22, The Beatles; May 27, An Evening with Leonard Bernstein; May 28, Pure Imagination; and May 29, To Philly, With Love.
The Main Fountain Garden Show's "Fountains Then and Now" show is a 12-minute fountain performance that begins with a touch of narrated history and concludes with dynamic choreography marrying music and the site's newest fountain features.
These displays will be presented daily at 1:15 a.m. and 3:15 p.m. There will also be performances on Thursdays, Fridays and Saturdays at 7:15 p.m.
Another daily show in the Main Garden is "Classical, Jazz, and Hits of Today," another 12-minue show but with a different musical style. These will be presented daily at 1:15 and 5:15 p.m.
The third show on the roster is "Fountain Refresher," which is billed as "a five-minute mix of music genres that teases the theme of that evening's Illuminated Fountain Performance."
These are scheduled for Thursday through Saturday from May 6-August 28 at 6:15 and 8:15 p.m. and September 2 through October 30 at 6:15 p.m.
There will also be daily shows in the Open Air Theatre and the Italian Water Garden.
Featuring 750 jets in changing patterns, the Open Air Theatre comes alive with fountains set to music.
Since its 1914 Garden Party debut, this Italian-style outdoor theatre has expanded from its simple original fountains to the 750 jets that create the rainbowed curtain of water you see today, while playing host to more than 1,500 performances throughout the years.
To limit the spread of COVID-19, Longwood has made the difficult decision to temporarily suspend all ticketed concerts, fireworks shows and in-person continuing education classes. But live music can be heard in the Beer Garden, where live instrumental music from traditional Celtic tunes to Caribbean steel pan grooves sets the tone Thursday through Saturday evenings.
Beer Garden performances are scheduled through August from 6-9 p.m. from Thursday to Saturday evenings. They will also be held in September from 5-8 p.m. on Thursdays, Fridays and Saturdays.
As always, admission by "Timed Ticket" — tickets issued for specific dates and times. Timed ticketing limits the number of people in the Gardens at any given time and allows guests to enjoy minimal lines and a better viewing experience.
You may enter the Gardens up to 30 minutes prior and 30 minutes after your designated time. Make every effort to arrive at your designated reservation time. Earlier or later arrivals may not be accommodated.
Video link for "Festival of Fountains" — https://youtu.be/AHsC2YuFerY.
Admission to Longwood Gardens is $25 for adults, $22 for seniors (ages 62 and older) and college students, $18 for active military and veterans and $13 for youth (ages 5-18).
A "sweet spot" for enjoying flowers in bloom is Tyler Arboretum (515 Painter Road, Media, 610-566-9134, www.tylerarboretum.org).
Additionally, "Weekday Bird Walks: Limited Edition" are scheduled for every Wednesday in May from 8-10 a.m. Participants can join Chuck Root and Sara Boucas-Neto on morning bird walks at Tyler.
With acres of unbroken forest interior and extensive meadows, Tyler is recognized by the Pennsylvania Audubon Society as an Important Bird Area. Participants are asked to bring their own binoculars and be prepared to walk on all types of surfaces. Walks are rain or shine. Tickets are $15 and include admission to Tyler for the day. 
Tickets are $15 and include admission to Tyler for the day. 
The Morris Arboretum (100 East Northwestern Avenue, Philadelphia, 215-247-5777, www.morrisarboretum.org) is presenting several tours guaranteed to appeal to all.
The "Marvelous May Tour" features a trail through an array of blooming plants and trees including White fringetree (Chionanthus virginicus). Commonly called fringetree, but also known as gray-beard or old man's beard, this deciduous shrub or small tree is native to Eastern U.S.
Other tour highlights are Japanese styrax (Styrax japonica), a small, flowering tree with showy, mildly fragrant, white pendulous, bell-shaped flowers that hang below the foliage which is native to China, Japan, and Korea. Also featured are Kousa dogwood (Cornus kousa) and Florida azalea (Rhododendron austrinum).
Morris Arboretum is also offering its annual "Garden Highlights Tour" this month. Experienced guides will share both the history and current highlights of the Arboretum during a one-hour walking tour.
Tours depart from the Visitor Center at 1 p.m. each Saturday and Sunday in April.
Admission to the Morris Arboretum is $20 for adults, $18 for seniors (65 and older) and $10 for youth (ages 3-17).
This Saturday is a big day for kids at the Academy of Natural Sciences of Drexel University (1900 Benjamin Franklin Parkway, Philadelphia, www.ansp.org). It is one of the museum's special "Naturally Awesome Days."
The museum's event shows visitors why science is "Naturally Awesome."
Visitors will be able to enjoy a themed family-led activity and get a take-home craft kit to show off all the awesome science that the museum has to offer.
Participants can pick up an activity mini-guide when they enter and then explore the museum at their own pace. They will also be able to grab craft supplies to continue the fun at home.
The theme for May 15 is "Fine Feathered Friends."
Participants will investigate the feathered friends found in the dioramas and learn what makes them so unique. They can also take home a craft kit to make their own water art at a later date.
This program is free with admission. Advance timed tickets are recommended to reserve your spot.
Visitors to the museum can also check out the Academy's latest exhibit, "Permian Monsters: Life Before the Dinosaurs," which shows the species that predated dinosaurs. 
Visitors to the museum can step back in time 290 million years to when bizarre-looking creatures dominated life on land and sea, and dinosaurs had not yet evolved. They can also learn about the most devastating mass extinction the world has ever seen when "Permian Monsters: Life Before the Dinosaurs" takes up a year-long residence at the Academy.
The exhibit blends vivid artwork, amazing fossils and full-size scientifically accurate models of moving beasts to recreate this relatively unknown period that ended with the most devastating extinction of life. Visitors will explore odd-looking sharks, strange reptilelike precursors of mammals, a vicious giant saber-toothed gorgonopsid, and other extinct creatures that ruled the world millions of years before the dinosaurs.
"Permian Monsters: Life Before the Dinosaurs" will be on view through January 17, 2022.
Admission is $22 for adults, $19 for seniors and $18 for children (ages 2-12).
Another great activity in Philadelphia for kids this weekend – "Children's Day" — will take place at Shofuso Japanese Cultural Center (Horticultural and Lansdowne drives, Philadelphia, japanphilly.org).
Shofuso Japanese Cultural Center is a traditional Japanese house and garden located in West Fairmount Park. This archetypal Japanese Garden motif invokes the spirit of the pebble strewn shorelines of Kyoto's Kamo River and the rocky coasts of Japan by incorporating elegantly designed stretches of pebbled beach along a garden pond's lowest contours.
"Children's Day" is a national holiday in Japan celebrating children's health, happiness, and family unity. In honor of the holiday, Shofuso celebrates "Children's Day" every year with festive on-site displays of Japanese Samurai Armors (Kabuto) and carp streamers (Koinobori).
The event will take place at Shofuso on May 14 from 11 a.m.-5 p.m.
Admission is $12 for adults and $8 for senior citizens, students with ID and children ages 5-17.
A popular annual event in Philly's Delaware River waterfront area will get underway this weekend – "Kayaking Excursion" at the Independence Seaport Museum (211 S. Columbus Blvd. Philadelphia, 215-413-8655, www.phillyseaport.org).
On May 16, Kayaking Excursion: Three Sisters Shipwreck" will be held from 11:30 a.m.-3 p.m.
This expedition starts with time in the protected area of the Penn's Landing Marina for kayaking practice, lessons, and guidance from experienced kayaking guides.
Once confident with the basics, kayakers will proceed with a relaxed guided expedition on the Delaware River to check out what remains of the Three Sisters shipwreck.
Tickets are $65.
It's time for "Strawberry Month" at Peddler's Village (Routes 202 and 263, Lahaska, 215-794-4000, www.peddlersvillage.com).
Every day in May, visitors can savor strawberry-themed food and drink specials at the village's restaurants and eateries. On weekends, they can visit the site for live entertainment and strawberry treats served at outdoor food tents.
This weekend's featured attractions will be Dwayne Dunleavy as DJ Host on Main Green from 11 a.m.-5 p.m., Acoustic Road in the CNB Tent from noon-3 p.m. and fresh strawberries and strawberry jams/jellies/preserves.
The Colebrookdale Railroad (South Washington Street, Boyertown, www.colebrookdalerailroad.com) is running its "Secret Valley Expedition" excursion on May 16.
The tourist rail line's two-hour expedition into the Secret Valley features rides on meticulously restored century-old rail cars and visits one of the most scenic and historic regions in the northeast.
The railroad will be offering a lunch aboard the Secret Valley Expedition to all dining class passengers. Riders can enjoy a choice of Chicken Parmigiana or lasagna while journeying through the verdant land lost in time. Children on board will be served chicken fingers with macaroni-and-cheese.
First Class Parlor and Lounge Car fares include one complementary beverage served in a commemorative glass, an hors d'oeuvre plate that includes a fine selection of cheeses, meats, cranberries, and mixed nuts, and a cheesecake dessert as part of the ticket price.
Additionally, an a la carte menu is available in all cars and all passengers have access to our open car for near 360-degree views of the Secret Valley.
Deluxe coach fares are $36 for adults (13-64), $29 for children (2-12), $31 for seniors (65 and older) and $6 for toddlers.