Schools deal should ease a stressed Unionville community
By Mike McGann, Editor, UnionvilleTimes.com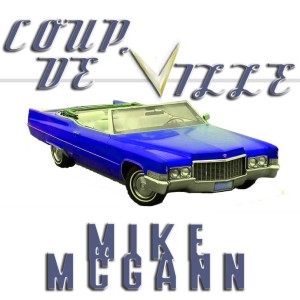 With one storm bearing down on Unionville, it appears that another is about to blow off and despite the torrential downpours and tropical storm-strength winds, there's a ray or two of sunshine this Saturday.
Late Friday, and after 15 months of often, shall we say, rugged negotiations, the Unionville-Chadds Ford School District and its teachers reached a tentative deal on a new contract. The details and terms are being kept confidential until the teachers can vote to ratify the deal — so it's impossible to say what is in the agreement right now.
What is possible to say is this: suddenly, for whatever reason, there was urgency on both sides to get a deal done and after months of sporadic talks, both sides appear to have chained themselves to the negotiating table and hammered out a deal, seemingly listening to the growing drumbeat of parents, students and other community members to pick up the pace on the talks.
The hope is that the final deal is one neither side is thrilled with, but that both sides can live with and allows everyone to move on from some of the sniping that has gone on in recent months.
Assuming the teachers approve the deal, it should mean a few years of labor peace and a return to normal, after a fashion. That's good news and it means that the term of incoming Superintendent of Schools Dr. John Sanville won't be burdened by continued labor strife.
Kudos to all involved.
* * *
Rumor has it, there's a hurricane headed to Unionville.
Not that the slightly odd behavior we've seen here about the last couple of days would give us a hint.
Forget the wind/rain/flooding damage: the real damage seems to be to people's psyches.
Kenny, my son, and I were out on a scouting mission to look for batteries and a new portable radio and got to visit up close and personal with some of the borderline crazy on display Friday morning.
Headed toward the Longwood Shopping Center on Rt. 1 North, I was in the right lane and had the temerity to put on my left turn signal (I know, what was I thinking using my turn signal in Unionville?) and a Boomer in a grey Infinity in the left lane took offense and laid on the horn. Note, I didn't move to the left, nothing, just flicked the old turn signal, trying to be communicative of my intentions, once said Infinity moved out of the way.
Let's side aside the clear and obvious personality disorder evidence one can draw from someone driving an Infinity (Infinity is the stranger luxury brand of the already kind of odd and increasingly Frenchified Nissan — which is a bit like referring to RuPaul's strange younger brother). A little tense, yes?
Later, sitting at the light to turn left onto Lenape Road, the second the light turned green some other knucklehead laid on his horn, because, as we all know, getting home with the Huggies and pimento loaf .47 MS sooner could be the difference between life and death.
And these were just the highlights of a shopping trail of tears.
Evidently, people hereabouts are a bit angsty and stressed out. Shopping Friday might have been enough to push people over the top, admittedly. If you stopped by, say Radio Shack in Longwood, guess what you couldn't buy? Yup. A radio. No batteries at Wal-Mart (not D or C cells, anyhow) and lot of very cranky people. Reports from area supermarkets (except for the Genuardi's — which continues to feature great deals on tumbleweeds) suggest furious, high-impact shopping events.
Now while I do think the oncoming storm is sort of the cherry on top of the stress and angst sundae, let's face it, people herearouts have been a tad on the cranky side for a while now. There's lots of reasons, from various elected officials and idiots (in many cases, the exact same thing), short-sighted, stupid and greedy corporate trolls looting money from consumers or terrorizing their employees to just a general sense that the game is now stacked against them.
Plus, to be honest, we used to have more outlets for said frustration. Most folks now have to worry saying things that might be taken as offensive (which these days seems to be pretty much anything beyond "hello" and "have a nice day" and pretty much everything in this column), and increasingly, it's harder (or illegal) to do things our ancestors did to blow off steam.
So what to do?
Initially, I thought maybe we should have a community shoot. But realistically, I don't think we can cram 15,000 people into Targetmasters and, frankly, some folks might take to blasting each other instead of targets.
But, it seems like we need to do something pointless, messy and highly destructive just to let off some steam, like blowing up something moderately annoying.
Hey! Maybe that Boomer will donate his Infinity and we can find a field out in the middle of nowhere and apply a little therapeutic C4.
Nah. But it's fun to think about sometimes, right?
* * *
As the storm approaches, the question isn't whether we'll lose power, but for how many days.
Don't get me wrong, I don't expect the power to stay on through a giant, messy storm such as Irene, that's completely unreasonable.
The problem is how poorly PECO has been in recent years in getting the power back on and communicating. What used to be a 12-hour power outage now turns into three days, like last summer, when a mere thunderstorm knocked my power out for days, wiping out hundreds of dollars of food in my fridges (despite PECOs clear and obvious negligence, they declined to take responsibility for their lousy service, suggesting mere serfs such as myself should be thankful to even have power at all). I'll note that there were very few power losses just south of the Pennsylvania border — where DelMarVa Power seems to do a better job.
Heck, PECO used to do a pretty decent job — the power went out, but it generally got fixed pretty quickly. Then PECO got bought by Exelon and suddenly, profit margins and stock prices mattered a whole lot more than service to mere customers.
That meant a cut to maintenance budgets, less trimming of trees around power lines and generally letting things go to save money and boost profits. Oh, and there's less PECO staff these days (you gotta love "Rightsizing") to fix things when it all goes sideways, so well, you get what you get.
Of course, we're lucky. We have a big 'ol Exelon office right here on the border of Unionville. I'm sure they won't mind if we all hang out there if we get another multiday power outage right?
Yeah, right. I know. We'll all be at Starbucks (somewhere). Once again, Exelon's mighty stockholders will be served (not to mention senior executive pay) and my (and your) milk will spoil.
Gotta love the 21st Century.