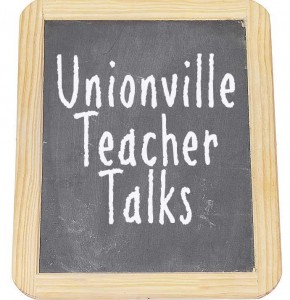 After what was described as two weeks of "marathon" talks, negotiators for the Unionville-Chadds Ford School District and it teachers have reached a tentative deal for a new contract.
The agreement, announced late Friday night, must still be ratified by the teachers rank and file and the Board of Education. The terms of the deal are being kept confidential until both sides formally agree — the teachers are expected to vote some time this week, while the board may hold a special meeting to ratify the deal (assuming rank-and-file approval), or at the work session scheduled for Sept. 12.
The teachers have been without a contract since June, 2010 and the negotiations have been marked by disputes over financial numbers.