By Kelly Hockenberry, Columnist, The Times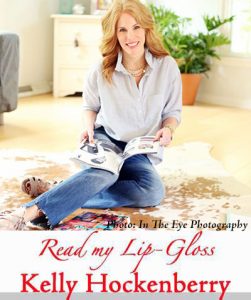 It doesn't matter where you go to college. There, I said it.
Out loud.
To a community of over-achievers (thanks to a FANTASTIC, highly ranked, competitive school district, for which I am grateful. Honestly.)
I know what you're thinking. This is not a sour grapes commentary, considering that I did not go to an Ivy League school (the footnote being that I could not have gotten into such a place without a rusty lantern and magical genie). It's just that, as the parent of an 11th grader, the water cooler conversation has just gotten so damn predictable.
How many of you reading right now are tired of answering the following question (you pick the most applicable):
"Where is your kid…."
It's an EXHAUSTING loop of one-ups and humble bragging. And you know what I say?
ENOUGH.
Thankfully, my husband and I have the experience of going through this process with our older son. He was a good student (aka, he was not a 4.0). He studied (relatively speaking), was involved in extracurriculars, and had decent standardized test scores. We visited a handful of colleges and (thankfully) he was accepted into a university that checked off most of the boxes. He is doing better academically in his sophomore year than ever before.
The truth of the matter is, in twenty years, no one cares where you went to school. But, as parents, we seem to forget all that. Right now, we instill fear in our children that, if they don't achieve to the level of their peers (or beyond), they don't measure up. There is a delicate balance between demanding excellence and creating unnecessary anxiety. Countless studies have examined whether going to an elite, private college is a predictor of future success (in terms of job satisfaction and income level). Turns out, it isn't. (Here's an example https://theatln.tc/2o1RunP)
Yet, that doesn't seem to stop the madness.
I had a friend ask me if it was "wrong" that her 10th grader wasn't registered to take the SAT. I said "No, you're normal. That's what the P -SAT is for."
GOOD GRIEF.
Next thing you know, they'll be lining the kids up at the middle school.
My junior, like his older brother, seems rather unphased by the fiercely cerebral culture at Unionville. While I would love it if he studied Spanish with the same fervor that he practices his jumpshot on the basketball court, he is a well -rounded kid who I have no doubt will be a success story. I could care less which college he chooses. I just want him to be happy in this next phase of life.
So, the next time you're thrust into the middle of the competitive dance of "whose kid will win the prize for peaking in high school," remember this article and slowly back away. You can thank me later.
( p.s…my husband would like to point out that this rant has nothing to do with him and he would like to remain on good terms with all of our friends who will find this article offensive.)
Happy Weekend