By Kelly Hockenberry, Columnist, The Times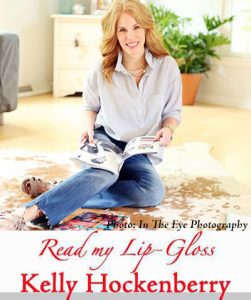 Well, it's safe to say that the Gucci Fall 2018 Runway show was a tad bizarre this year. Creative director, Alessandro Michele, in a post show press conference, said the collection was a nod to the way people are "undergoing self-regeneration through the powers of tech, Hollywood, Instagram, and Gucci." (see full Vogue article here http://bit.ly/2FuZc0E) He believes that our brains are becoming irradiated with the LED light of technology and it is having an impact on our inner state of being.
Heavy.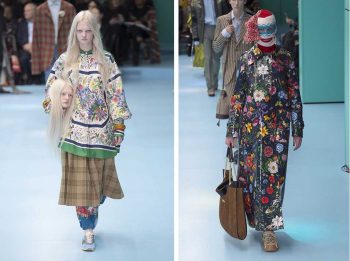 And, a little creepy.
But, maybe not so far off the mark. Right?
In addition to giving us A LOT to process from a visual standpoint, the equally noteworthy part of the Gucci show was their dedication to contributing $500,000 to the March for Our Lives Gun Control Rally set to take place in Washington, DC next month. It is a partnership with Everytown for Gun Safety, which is a grassroots movement comprised of over 4 million Americans advocating for change to our gun safety laws.
When you click on the website (do so here: http://every.tw/2ouTq76) you'll discover an informative list of 7 concrete steps to take action: donate, find a local event, stop CCR (concealed carry reciprocity), call Congress, join a mobile list, message legislators regarding keeping guns away from domestic abusers, and purchasing statement clothing signifying your position on ending gun violence.
It is SO important to feel like we have some control over this issue. The reality is, there are a multitude of factors contributing to the rise in violence in our country. Some people argue that we have lost our sense of morality, others blame ineffective parenting or inadequate mental health treatment. The bottom line is CHANGE MUST HAPPEN. We need to abandon the idea that any of these concerns are mutually exclusive.
I saw this on Instagram the other day and I found it to be both poignant AND profound: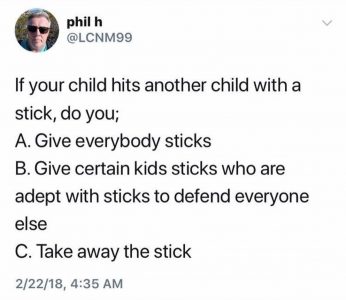 What do YOU think about this subject? As always, please leave your comments in the section below.