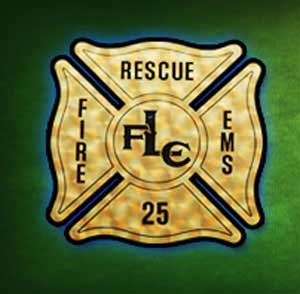 EAST MARLBOROUGH — Longwood Fire Company is offering two free CPR classes on Monday, February 19, 2018, at the station.
"Longwood provides many services to our community and the free CPR classes are important for our citizens," Longwood Chief A. J. McCarthy said. "We are happy to partner with Penn Medicine Chester County in providing these classes."
The EMS staff will be conducting the hands only CPR classes at 4:30 p.m. and 5:45 p.m. The station is located at 1001 East Baltimore Pike, Kennett Square. The classes are open to the public and are free. Registering for the class is recommended but not necessary. To register, either go to chestercountyhospital.org/wellness, email EMS@longwoodfireco.com or call the firehouse at 610-388-6880 or Chester County Hospital at 610-738-2300.
"Most Americans feel helpless during a cardiac emergency, said Longwood EMS Lieutenant Matthew Eick. "Would you, a family member or friend know what to do if you saw someone suddenly collapse? Attendees can increase confidence and reduce fears and hesitation during an emergency by being trained at our sessions."
The one-hour session explains causes, prevention, and treatment for sudden cardiac arrest. The classes will be given by ambulance and hospital staff who are certified instructors. This is not a full CPR certification course.
Longwood Fire Company has served the communities of Kennett, East Marlborough, Pennsbury and Pocopson townships since 1921. Longwood Fire Company provides fire and rescue and emergency medical services 24 hours a day, 365 days a year. For more information see www.longwoodfireco.com.