By Kelly Hockenberry, Columnist, The Times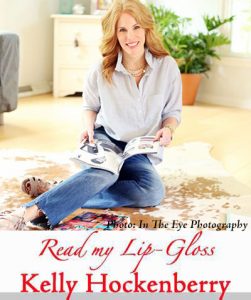 Whelp. All that posturing about writing meaningful content in the new year is on hold. Because, after conferencing with friends, it seems that most people hold my fashion picks in higher regard than my opinions on life. (sigh). Am I not as profound as I think I am?
Alas, I do love the excuse to shop in the name of journalism. So, I'm kicking off 2018 (a week late) with my January Super Six. The theme: "My colors are Blush and Bashful". What movie does this line come from? If you don't know, we can't be friends. Think about it…and if worst comes to worst I'll tell you at the end of the post (not without being devastated if you can't come up with the answer, because it's a classic).
are slim to none. I mean, there are no flowers on this bedding. That is fair game in my book. Anthropologie ain't cheap…but this is ON SALE ! Click here http://bit.ly/2D7dpCV
t-shirt. Available in a variety of colors (I was partial to this one). Click here http://bit.ly/2D1W2z2
Well, there you have it. My six selections to kick off 2018 in style! And, as always, please feel free to contribute your "must-haves" in the Comment section below.
Happy Weekend! Stay warm!
P.s…it's Steel Magnolias (now, go watch it with LOTS of tissues)