By Kelly Hockenberry, Columnist, The Times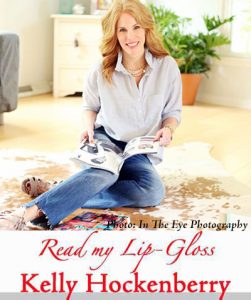 Oh, Matt Lauer.
Honestly, as I watched Savannah Guthrie read the prepared statement from NBC executives, I can't say that I was really that surprised. There have been rumors about him being unfaithful to his wife for years. So, it wasn't a huge leap to believe that he could be disrespectful to his female co-workers.
To me, what is most upsetting about these sexual harassment allegations isn't necessarily the specifics of the exchange (although Matt had some doozies), but rather the volume of women who come forward after the cat is out of the bag. It's as if someone has cried "all clear" so that they can finally emerge from their hiding places.
The sad reality is, even when taking a casual poll among my close friends, virtually all of us have a similar story to tell.
I was 20 years old and took a summer job waitressing at a pizza place at the beach. I was hired by two brothers that ran a family business along with several of their uncles. It wasn't long after I started that the men began asking me personal questions about being away at college, my relationship status, and my dating history. The inquiries seemed innocuous at first, but they rapidly turned more lewd and sexually explicit. I remember feeling very embarrassed and extremely self-conscious. But, the tips were good and they seemed to do it to all of the girls and so I kept my mouth shut.
I look back now and think WHY? Why would I allow men to talk to me like that? Because, I didn't want to come across as difficult.
Or prudish.
Or like I couldn't "take a joke".
But it was offensive and degrading and it never should have happened.
I think about these women at The Today Show (who, by virtue of the fact that they are working in the ultra-competitive world of broadcast journalism, must be smart) and wonder why it has become so ingrained in our culture to accept when men in positions of power sexualize any conversation. ESPECIALLY in the workplace.
It is so interesting to me that this grass-roots revolution seems to be taking shape during a time in our society when things couldn't get more sexually explicit. If you have ever listened to the lyrics of the rap songs that our kids are spending hours listening to, you know exactly how poronographic they are. And, they are in NO way empowering to women. Not in the least.
It is beyond disturbing and I worry about the impact such a glib perspective on sexuality will have on future generations.
So much for a light fashion column this week, aye?
What are your thoughts on the Matt Lauer (et al) situations? As always, please leave your Comments in the section below.