Compromise wins unanimous support from board members; district still has to lay off staff
By Mike McGann, Editor, UnionvilleTimes.com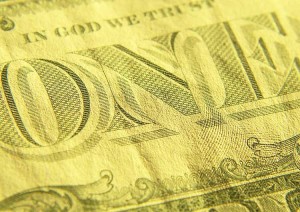 EAST MARLBOROUGH — When it came to picking between tax increases of 1.0% and 1.4%, in Chester County,  the Unionville-Chadds Ford Board of Education came up with an interesting pick: neither.
Instead, during Monday's Board of Education meeting, the board opted unanimously for a 1.1% increase (4.75% in Delaware County) — a boost of a little under $60,000, or about $5 per average property over going with the previously approved 1.0% — as hitting the right mix of fiscal responsibility and financial flexibility. The total tax increase amounts to about $600,000 or $50 yearly for the average property owner, although the district is projecting more than $2 million in lost revenue between state funding and lower tax collections.
Still, even with the tax increase, the board was forced to eliminate a number of positions, including 10 support staffers, one part-time teacher and will cut hours for a number of other positions — thanks to both declining local tax revenue and the specter of proposed cuts in state funding.
According to Keith Knauss, the board finance committee chairman, the school administration recommended either holding at 1.0 or going to 1.1%, not going to the 1.4% maximum allowed under Act 1, the state's law regulating public school budgets. With the board likely split — based on comments in the last couple of weeks, members saw an opportunity to compromise and reach consensus.
"Mrs. (School board president Timotha) Trigg and I felt this would get the most board support," Knauss said.
The change in tax rate means the district will not have to take money from reserves to meet the 2011-12 budget — although it still remains likely that most of some projected $820,000 in state funding will be restored to the district — possibly as early as the end of this week — as state house members, state senators and Gov. Tom Corbett negotiate a final state budget deal. Corbett's proposed budget would have slashed some $1.1 million in state funding from the initial budget passed in February.
The budget given final approval Monday does not count on any of the $1.1 million being restored — and it is expected if the funds do show up, some will be held in reserve for future years, while some may be used to restore some of the job and program cuts made by the district for 2011-12. Decisions on that issue will be taken up once the final numbers are in, possibly starting with the August board meeting.
Those who previously argued for the higher tax rate conceded that the compromise offered a better financial balance, especially in the next few years, which could be challenging.
"I believe that just as difficult as it is to lay off people — and it's hard letting people go — a lot of things just wouldn't be sustainable," member Holly Manzone said.