Two sides of the fashion story in honor of Fathers' Day
By Kelly Hockenberry, Columnist, UnionvilleTimes.com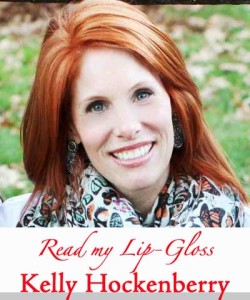 In honor of Father's Day, Mike McGann has graciously offered to translate my fashion gibberish for all of the fellas out there!
Let's see if he is up for the challenge…..
Mike's translation: Kelly is going to give you fashion tips. Then I'm going to basically make fun of them and then we all go out for a beer, afterward.
I have decided, as a present to all of the hard working Dad's, to offer my style service FREE of charge. Tips, however, are always appreciated.
Let's open the discussion with some general rules regarding the fashion requirements for some "Dad-like" activities:
The following three MUST be performed with a t-shirt ON:
MOWING THE LAWN: When undertaking any sort of landscape activity, cover up! The jiggle factor alone creates the need. I understand wanting to avoid a "farmer's tan" situation; but, I'm afraid that that does not warrant an exception to the rule.
Mike's translation: Duh. Anyone who's done it knows the thrill of being hit by mower-driven debris, so obviously a T-shirt is in order. But because you're doing a task around the house, you get to wear the most-awful, scary wife-nauseating shirt you own (you know, the Def Leppard 1984 Tour shirt with holes and missing sleeves) because you're doing manly work stuff and wouldn't want to wreck the good stuff (and if that means your Culture Club 1983 tour shirt, just please stop reading now).
GRILLING: An apron over a naked torso is not acceptable. Although, it helps prevent "chest hair" combustion, it is not a look that is appetizing for your dinner guests. The addition of a chef hat to the ensemble just increases the likelihood that someone will snap a picture for Facebook, thereby humiliating your spouse and/or children.
Mike's translation: Again, a no-brainer. Ever drip hot-off-the-grill steak juice on your bare chest? Do it just once and you'll invest in Nomex t-shirts. Same goes for smoking cigars outside. Ouch. Here's a fun tip: Monster Truck shirts work well here because they just seem to get better with more stains, you know?
JOGGING: We all appreciate a Dad who exercises! It keeps you healthy and young. However, running without a shirt should be reserved for the high school football star and not men over 35. Even if you are in fit enough shape to pull this off, other "less buff" men will want to hit you with their car. Not worth it.
Mike's translation: if you've got it, flaunt it. But…let's be honest not many of us, do we? And running? What does this look like, a copy of Men's Health? Anything beyond a brisk walk and you run the risk of spilling your beer.
Moving on to sports, shall we?
GOLFING: As a self-proclaimed fashionista, I applaud the professional golfers who dress for the game. For the regular Dad on the Kennett Country Club golf course, "dapper" can become "dorky" with one wrong plaid. Let's use Ian Poulter as an example of "what NOT to wear". However, the man can play golf and that is why HE can get away with it. You, my friend, probably can't consistently hit a 300 yard drive nor make anywhere close to the 22 million dollars he's earned doing so. And, as I always say, money makes ugly men/fashion infinitely more attractive! (Oh yes, I did just go there!)
Mike's translation: Yeah, the pro guys get paid serious cash to wear what they wear. Most of us on the links strive for that perfect combo of comfy, barely meeting the club rules on dress and making sure we have the lucky item that makes sure we don't shank our seven-iron shots into the bunker all day. (Which we still do, but somehow the lucky item retains its magic the one time a year we manage to lay up on the green in two). The wanna-be Tigers or Leftys seen on the course mostly get laughed at. Of course, as Kelly points out, you can wear anything you want getting off your own private jet…and it will be a good look.
WATCHING THE PHILLIES: I understand wanting to support the team, but, must draw the line at the Phillies jersey with YOUR last name embroidered on the back. I vote for the number DOUBLE ZERO, 'cause that's what you look like with that thing on! Do you really think that people might mistakenly take you for a professional ball player making seven figures pouring your own coffee at Landhope? Here's a tip….NOPE, they don't. Stay safe and stick with the Howard jersey.
Mike's translation: Wear whatever makes you happy. If you've always dreamed of wearing a Phillies' uni, indulge yourself. Your lucky number, your name, your jersey. You won't be leaving the Phillies or Eagles (how many of you have Donovan McNabb jerseys stashed in the drawer?) in a trade, via free agency or whatever — unlike Ryan Howard or today's star of the week. It's a solid investment in your fandom. If, however, your significant other questions this logic, ask, politely, why she needs seven pairs of Jimmy Choo shoes. Enjoy the ensuing silence.
I'm sorry if I've upset your mojo on Father's day. It is YOUR day, after all! Therefore, let's abandon ALL fashion rules for this day (and this day ONLY). Feel free to wear Crocs and tank tops and clip that cell phone to your belt and bring that one realllllllllllllly long piece of hair from the back and swirl it over the top of your head!
GO HOG WILD…..for 24 hours.
Your time starts……………..NOW!
Mike's translation: In other words, to feel good is to look good. Be comfortable, wear what makes you happy, and your inner glow will shine to everyone. Yeah, right. Pass the beer.