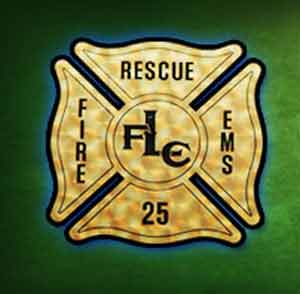 EAST MARLBOROUGH – As a community service, Longwood Fire Company is offering free CPR classes and children car seats inspections.
On October 9 Longwood EMS is partnering with Chester County Hospital Penn Medicine to offer hands-on CPR classes. The one-hour classes will be given at 4:30 p.m. and 5:45 p.m. at Longwood Fire Company, 1001 East Baltimore Pike, Kennett Square.
The class explains causes, prevention, and treatment for sudden cardiac arrest. The ambulance and hospital staff are certified instructors available to teach cardiac compressions. To reserve a spot, go to www.chestercountyhospital.org/wellness or email/call the station.
Longwood Fire Company has achieved Expert status in transporting pediatric patients by ambulance. In August Longwood EMS participated in the Pennsylvania Department of Health Emergency Medical Services for Children Pediatric Voluntary Recognition Program. Longwood was awarded Expert Level, the highest of the five categories. Additional equipment is carried above the state requirements to better serve our children.
Longwood EMS does customized programs, including offering First Aid talks and seminars. These can be customized to fit your groups interest and answer all your questions.
Longwood also offers free car seat inspections and installations. Appointments are required for the 30-minute inspection. The fire company has six certified technicians. Inspections are recommended for new parents and when children move to the next sized car seat. Also, car seats should be replaced when an accident takes place.
"The free services offered by the members of Longwood Fire Company assists members of our community in keeping safe," said Chief A. J. McCarthy. "This is just a small part of the life-saving services offered by Longwood Fire Company."
The public will have an opportunity to visit Longwood on October 15 during the company's annual open house. The open house takes place during Fire Prevention Week which begins October 8.
For more information, to sign up for a class, or to schedule an appointment email EMS@longwoodfireco.com or call 610-388-6880.