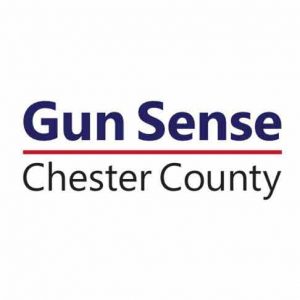 CALN — A fundraising concert with pop, rock, gospel and folk musicians and performers is open to the public sponsored by several organizations to raise donations for a Gun "Buyback" program.
The event will take place at the Coatesville Area Senior High School – 9/10 Center Auditorium, 1425/1445 East Lincoln Avenue (Route 30) Coatesville. It's timed to start at 1:00 PM until 4:00 PM on September 2nd, Saturday 2017.
Performers include Bill Reeves & Unified, Paula & The Mooncats, Who Needs Nigel? Jake Michael, Elder Montez Jones, Eileen Tipping, Chief Kevin Pierce, Positive Effect and more.
Sponsoring groups are Coatesville Area School District, Coatesville & South Coatesville Police Departments, Coatesville Youth Initiative and Gun Sense Chester County.
Gun "Buyback" programs have been used both locally and nationally to reduce gun use and reduce gun violence. They are considered an effective means of prevention.
Donations are accepted at the entrance or can be sent to Gun Sense Chester County directly. For more specific information about this event call 610 212 7161.
Finding "Common Ground" is a focal point and mission for Gun Sense Chester County. Identified issues will be developed, researched, presented to legislators and be communicated to the public for educational purposes.
The Gun Sense Organization is online at: www.gunsensecc.com, on Facebook, or by email at gunsensecc@gmail.com. Donations (made out to Gun Sense Chester County) can be sent to 1549 Millrace Lane, West Chester PA 19380. Gun Sense is an all-volunteer, not for profit, 501 (C) (4) organization founded in 2017.