By Kelly Hockenberry, Columnist, The Times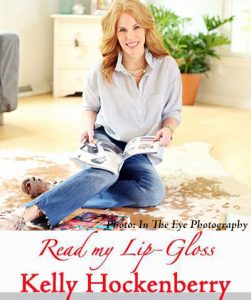 Say what you will about the pitfalls of social media and its contribution to the degradation of society, but, sometimes its power for good is magnificent. Case in point, last week I was scrolling through Facebook and stumbled across a video shared by my friend, Cristi. It was a mini documentary highlighting an organization called "Runway of Dreams." I clicked on it and within two minutes had tears streaming down my face.
Runway of Dreams was started by a woman named Mindy Scheier, fashion designer by trade and mother of three. Mindy has a son named Oliver who has a rare form of Muscular Dystrophy. A few years ago, Oliver approached his mom asking to wear jeans to school like his friends.
This seems like a simple request; however, the reality for Oliver is that putting on and taking off denim (to use the bathroom, for example) is very difficult. Mindy was determined to create a pair of jeans for her son that would look the same as what others were wearing, but with more adaptive features such as unique closures (magnets instead of buttons and zippers), adjustability, and alternative means of getting in and out of the garment.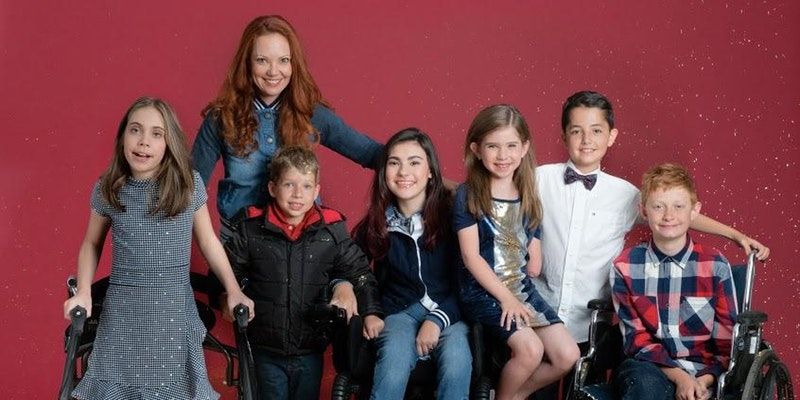 It was a lightbulb moment. What started as a solution for her child blossomed into a larger mission: make adaptive clothing a mainstream notion. Although millions are affected, the needs of the differently abled are virtually exempt from the fashion world. Mindy wanted to change that. After pounding the pavement pitching her idea, a collaboration with Tommy Hilfiger was born.
Together, they created the first ever mainstream adaptive clothing line for kids. The alliance marked a huge step toward reaching her very lofty goal. Click here to see the collection: http://bit.ly/2sEEI1w
Stop and think for a moment. How many of us know an individual with a disability? Off the top of my head, I can think of at least five people with a personal connection to my family. Arguably, every one of us can name someone in our community.
Interestingly, Runway of Dreams Foundation Executive Director, Rebecca (Becky) Baeurle is a Kennett Square resident. Becky had been employed in the nonprofit sector for decades and happened to be at home one morning watching an episode of "The View." She saw a segment on Mindy and her idea to start a revolution of inclusion and acceptance for the disabled.
This concept resonated with Becky because her son, Alex, was born with a skeletal disorder known as Holt-Oram Syndrome. Alex has a limb discrepancy and has overcome virtually every obstacle in his path. He plays basketball, drives a car, writes and draws, skateboards, and surfs…yet, because manipulating buttons is too difficult, he struggles to dress himself independently. Becky was so moved by Mindy's work that she reached out to offer her help and expertise to the cause. As a result, Becky is now an integral member of the leadership team. Her job is to advance and expand the charity's pursuit of changing the way the differently abled are perceived.
Taken directly from the "About" page of the website: The Runway of Dreams Foundation is a nonprofit that works toward a future of inclusion, acceptance and opportunity in the fashion industry for people with disabilities. Founded on the basis that clothing is a basic human need, the Runway of Dreams Foundation develops, delivers and supports charitable initiatives to broaden the reach of adaptive clothing and promote the differently-abled community in the fashion industry. Through adaptive clothing donations, employment opportunity initiatives, adaptive design workshops, awareness building campaigns and scholarships programs, the Runway of Dreams Foundation is empowering people with disabilities with opportunity, confidence, independence and style.
On June 8th, Runway of Dreams hosted their Second Annual Runway Gala at NYC's Cipriani restaurant complete with cocktails, a seated dinner, and a live runway show. The sold-out event was an exciting evening filled to the brim with inspiring speeches and enthusiastic participants. If you would like to see for yourself, go to the Runway of Dreams Facebook page to scroll through the amazing photos.
What can YOU do to offer aid to this incredible organization? It's simple…donate and share! Click here to watch/share the documentary:
Click here to donate: http://runwayofdreams.org/donate/
Your gift helps to support additional programming and scholarship opportunities to fashion design innovators who will make a major impact to this cause.
If you have a personal story to share, consider contributing to the "Look Book" of models. This collection is designed to highlight and celebrate a variety of different shapes, sizes, and abilities to encourage ad agencies, retailers, and brands to hop on board! Click here for more information:
http://www.donthideitflauntit.com/submit-a-flaunt/
I was profoundly touched by Runway of Dreams and their pursuit of fashionable inclusion for all. Everyone deserves the opportunity to feel good about what they are wearing…and more importantly, have the ability to access clothing that fosters a sense of independence.
Please, spread the word.
Happy Weekend