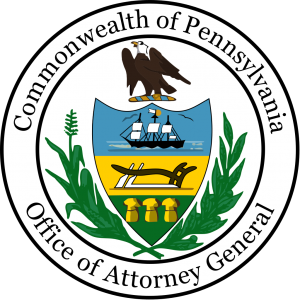 HARRISBURG — Attorney General Josh Shapiro has announced the office's Bureau of Consumer Protection is settling a case against a suburban Philadelphia sports apparel business that raised $579,000 online from more than 8,500 consumers to create athletic shirts that purportedly changed colors in response to body temperatures – but failed to deliver the shirts as promised to many consumers.
Kenneth E. Crockett Jr., the founder of Radiate Athletics ("Radiate"), of West Chester, launched a campaign on the crowdfunding site Kickstarter, promising to create a line of shirts that changed color in response to body heat in exchange for startup funding provided by consumers. Radiate's initial goal was to raise $30,000 to finance the shirts, which sold for $35. But Crockett kept the Kickstarter campaign going until Radiate raised $579,000 from 8,556 consumers.
The Kickstarter campaign is flooded with over 10,000 user comments with one typical backer complaining: "This company has to be the biggest Kickstarter ripoff failure ever."
Complaints began surfacing from consumers almost immediately, claiming they paid for Radiate shirts through Kickstarter – but received defective shirts which were not as advertised or never received them at all. The Attorney General's Bureau of Consumer Protection filed suit in Chester County against Radiate and Crockett in 2015, alleging the company was in violation of the Pennsylvania Unfair Trade Practices and Consumer Protection Law.
Under the settlement announced by Attorney General Shapiro, Radiate is required to deliver the shirts this month to approximately 1,600 consumers who paid for shirts and have not yet received them. Radiate is required to pay restitution to other consumers who received shirts which are defective, totaling $2,437.00.  Crockett Jr. is also required to pay civil penalties and costs of $10,000.00 to the Commonwealth. If Radiate fails to abide by the settlement, Shapiro said the Bureau of Consumer Protection can go back to court and seek to have Radiate held in contempt.
"This settlement with Radiate is about protecting consumers from scams, no matter the dollar amount," Attorney General Shapiro said. "We'll fight to protect consumers ripped off over a $35 shirt just as we held Volkswagen liable for $30 million in environmental damages."
Consumers who file complaints with the Bureau of Consumer Protection before June 2, 2017 will be considered for inclusion in the final restitution to be paid by Radiate. The consent petition for final decree in the case has been approved in Chester County Common Pleas Court. To file a complaint with the Bureau of Consumer Protection before June 2nd, visit www.attorneygeneral.gov or email at scams@attorneygeneral.gov. Consumers can also call 1-800-441-2555 to request a complaint form be mailed to them.
One consumer who sent money to Radiate through Kickstarter observed how quickly the online campaign's goals were met and took it as a good sign. "I was surprised at how quickly the campaign was getting traction and due to how much the goal was exceeded, it seemed more likely to be valid and a good product moving forward," said Josef Oggier of Mechanicsburg. "For a while we were getting updates, but then deadline after deadline was missed and then we just stopped hearing from Kenny [Crockett]."
Internet crowdfunding campaign sites are an increasingly popular practice in which a product or venture is financed by contributions from a large group of people who "pledge" money to help create a product.
In addition to urging consumers to file complaints before the deadline, Attorney General Shapiro offered tips for consumers before purchasing products online or elsewhere:
Research the creator of the online campaign. Research the name of the creator and the type of project or business. If it seems outside their expertise, it may be a red flag.
Ask yourself whether the project seems realistic. Do research on other businesses offering similar products.