Union, district still can't agree on health care issues in 11-month contract talks
By Mike McGann, Editor, UnionvilleTimes.com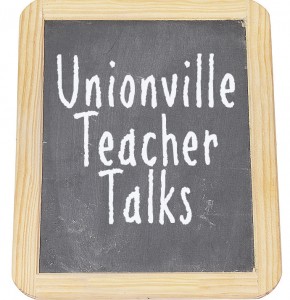 Teachers in the Unionville-Chadds Ford School District say they will accept a pay freeze — in fact, teachers say they accepted the district's entire May 9 proposal on salaries and say they still have not gotten a response from the district.
The teachers stopped short of accepting the entire offer, however, rejecting changes to the teachers' health care plans offered by the district. The teachers union, the Unionville-Chadds Ford Education Association (UCFEA) issued a statement Tuesday, making its stance public.
"The current UCFEA offer contains a salary freeze, delayed raises, a longer work day, paying a higher premium share, and allowing the administration to plan to existing staff days," the statement said. "A recent grievance settlement removed all items off the table related to tuition reimbursement and course approval."
Which leaves the thorny issue of health care — and it's here that the two sides appear to still have some differences.
The union is proposing to continue the current health care plan with some additional employee contributions, arguing that claims by the district of increases in health care costs — the union said — have not materialized.
"The UCFEA proposed retaining its current benefit plan because the District's health care costs on average have not increased," the statement said. "The current plan will actually cost the District and the teachers less than projected in the 2011-2012 school year. The decrease of health care costs, combined with the salary freeze that the teachers are currently working under provide the District with substantial savings."
The district, which is expected to have a formal response soon, has long argued that health care costs are increasing at a rate of about 8% yearly and that teachers either need to be willing to pay more for their health care, or accept a less costly plan as other district employees have.
The teachers are also willing to consider a four-year agreement rather than the board proposed three year agreement.
UCFEA president Pat Clark said that with state funding cuts looking less dire than originally thought, estimates suggest that as much as $880,000 of the projected $1.1 million could be restored — and it appears a minimum of $612,000 expected to be lost for payroll tax reimbursement has been rolled back into the budget passed by the state house last week. That should leave the ditrict in better fiscal shape, the union's president said.
"This is good news," Clark said in the statement. "Hopefully, the district will see that a contract settlement is the best way to move forward and to meet the needs of the students, the employees, and the community. We are committed to negotiating in earnest to reach a settlement sometime in the near future."
Unionville's teachers have been working without a contract for 11 months _ and negotiations for a new contract have been ongoing for 18 months.