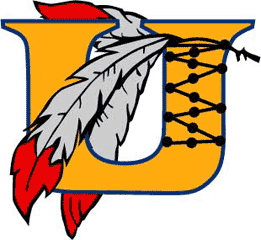 Unionville won the Ches-Mont League American Division girls tennis title with a 7-0 sweep over host West Chester Rustin on Wednesday.

Zaina Zaki, the freshman who won the Ches-Mont American Division singles title earlier in the week, led her squad with a dominating 6-0, 6-0 win at second singles for the Indians, who are still perfect at 10-0 on the season.

Jackie Lane and Allie Lane also registered singles wins for Unionville.
HS Sports Notebook
Indians girls' XCountry undefeated again
The Unionville High School boys and girls cross-country teams finished their regular seasons, Wednesday. 
The girls team beat Great Valley, 25-31, to finish 6 – 0, the 8th straight undefeated season for the Indians. The team was paced by senior co-captain Lauren Mills, who posted a time of 19:34 — the third fastest time ever run at home. Anne Birkenmaier and Jillian Jaycox also has strong races.
The boys squad ended the season 5 – 1 with only a narrow loss against league rival Great Valley, 34-22, marring their record. Mike Ledyard's impressive home course time of 16:51 paced the Indians. Sophomores Jared Murphy and Steve Yannacone excelled.
Both teams en heir seasons next Wednesday night at the Henderson two-mile Cross Country Invitational.

Unionville girls soccer nets pair of wins
The Indians girls soccer program posted wins over Great Valley and Oxford to run their record to 7-3-1 (5-2-1 in the Ches-Mont League).
Unionville beat Great Valley Wednesday night, 8-1, behind two goals apiece for Nicole Stiles , Corie Singleton, and Maddy Ferraro. Kelsey McDonald and Jordan Close chipped in single goals.
Earlier in the week, Unionville beat Oxford, 10-1, led by a pair of goals by Katie Walston. Therez Mueller, Corie Singleton , Jordan Close, Allegra Gray, Nicole Stiles, Jill Zubillaga, Sierra Fortunato, and Kate Hopkins all added single goals for the Indians.

Knight qualifies for PIAA Distrct Golf Championships
Unionville sophomore Andrew Knight shot an 84 at the Ches-Mont League Golf Championships at Moccasin Run Golf  Club Wednesday to qualify for the PIAA District-One Golf Championships at Turtle Creek Golf Club on October 13-14.
The Indians shot 435 to place fourth in the American Conference . Nick Ward shot 85, Mike Petillo shot 86, Brandon Temple, 88 and Matt Carpenter, 92.

Unionville shuts out Oxford in field hockey
Unionville shut out Oxford with a 3-0 victory in girls' field hockey.
Senior captain Taylor Benzel started the scoring with a tip in off a strong shot from senior Taylor Perkins. Sophomores Erin Karcher and Brielle Hartzell added their own tallies on the night.
The team is now 5-1-1 in the Ches-Mont and faces Great Valley away on Thursday.