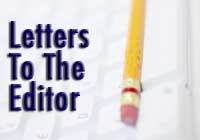 To the Editor,
The UCFSD debate about potential outsourcing at last Monday's Board Meeting may need some clarification. The low bid we received (from First Student) was shown as offering 5-year savings of $718,203 over keeping things in-house as we are structured right now. First Student is also prepared to purchase our bus fleet for the sum of $1,717,553. The net 5-year difference was $2,435,756.
If that was the full extent of the savings it would represent a substantial sum for the taxpayers of our District. The potential savings could end up being even larger. The numbers above reflect the assumption that the State of Pennsylvania will continue to reimburse the UCFSD 50% of both its FICA costs and its PSERS (employee retirement) contributions as has been the custom in the past.
Gov. Corbett's new budget has proposed cutting the FICA reimbursement and there is certainly a risk of 'rich' school districts like UCF seeing future cuts or elimination of their PSERS costs as well. The cost savings in the numbers presented at the Board meeting reflected net 'revenue' of $1,341,641 to the UCFSD from that source. If we conservatively excluded that amount as questionable for the future, the projected savings by accepting First Student's bid would expand to $2,059,871 over the first five years plus the one-time $1,717,553 received upon sale of the bus fleet.
That would bring the first five-year total savings to $3,777,424.  It is impossible to know what Harrisburg will do but we are certainly aware that the state's finances are already strained and they're likely to be getting worse. The actual 5-year savings number is bound to come in somewhere between the $2,435,536 and $3,777,424 extremes. Either way it's no small number to be left on the table when we're hard at work deciding what programs to cut and which professional and support staff need to be let go.
UCFSD's business manager Robert Cochran sent this e-mail to Board members the day after our public meeting…
He is acutely aware of the possibility that we will not see full reimbursement as projected during the May Board meeting.
The Board was told that the Transportation department staff had meet with the administration last weekend and identified possible give backs or cost saving measures that could potentially save $200,000 – $220,000 per year. I have seen no details of anything to substantiate that, which certainly makes me wonder what these efficiencies or sacrifices might be.
Negotiators teach something with the cute title "The Call-Girl Principle". In the book Secrets of Power Negotiation it reads like this…
While I hope that the Transportation workers were sincere in their promises I understand the reality of that Call Girl Principle.
Once we have turned down the bids for outsourcing their incentive to cut their own compensation may diminish dramatically. This is human nature. Unless we have firm  written agreements in place to achieve the promised $200,000 – $220,000 in annual savings before we vote on outsourcing I doubt we'll ever see the bulk of what was counted on during the decision making process.
Monday's Board meeting presented these savings as a fait accompli that would more than neutralize the actual annual savings we can lock in by accepting First Student's bid. One is real however, while the other is ethereal at this stage.
One last topic needs to be addressed. UCFSD has been paying gold-plated benefits to even many part-time workers. In some cases the value of the benefit package exceeds 100% of their yearly salaries. Here are the five-year numbers as presented by Mr. Cochran.
UCFSD's total 5-year benefit costs are expected to equal > 95.28% of the cumulative salary payments. I can't image many businesses in America have similar ratios. This already ridiculous number is set to get even worse as the PSER rates are scheduled to skyrocket from under 6% to 27.75% over the next decade. Private contractors will not suffer one bit from these scheduled increases. Property taxpayers will be feeling the crunch in a huge way.
Former UCFSD Board member Kathy Brown said recently that a few of the current school directors were acting like 'wanna-be CFO's'. That's exactly the type of Board behavior we need to exhibit when evaluating potential multi-year contracts with enormous financial implications for the District.
Dr. Paul Price,
Member, Unionville-Chadds Ford
Board of Education