To The Editor,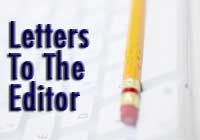 In Harrisburg on Monday there was a public hearing on HB 1947, a bill to open the statute of limitations for childhood victims of sexual abuse.
I have always supported Rep. Rozzi's work in advocating for justice for the victims of childhood sexual abuse, but I am concerned that this bill creates two classes of victims. HB 1947, as it was introduced by Rep. Marsico, this bill limits which organizations can be held responsible for the victimization of children to only nonprofits, churches and their employees, but not governmental organizations.
Justice should not be denied to some who were victimized, while allowing others to finally receive their long awaited justice. Children who were victimized by employees of governmental institutions deserve the right to be heard and to have their abusers to judged and held accountable. Sexual abuse is sexual abuse; all abusers must be held accountable. My hope is that the State Senate will amend this bill to make it stronger, better and fair. I have contacted my Senator and asked they make sure to include all victims in this important bill and make sure that it holds all pedophiles accountable. Justice for some is really not justice at all.
Susan Rzucidlo
New Garden
Candidate for the PA House, 158th District