By Mike McGann, Editor, The Times @mikemcgannpa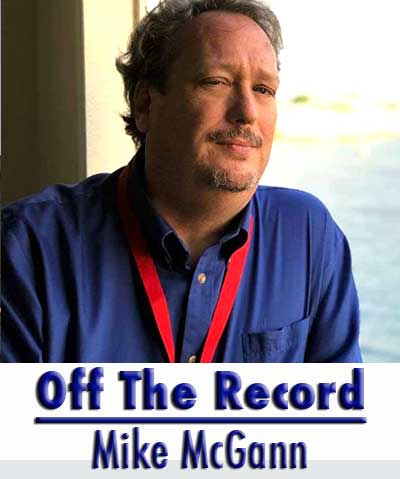 In the middle of the night, Pennsylvania's legislators pushed through an amendment to the state Constitution removing any protection for abortion and women's health services — along with a number of anti-democratic measures that could make it harder for minorities to vote.
There are massive issues with morality and democracy here, but the fact of the matter is that women — here in Chester County — will die if this reaches final passage and abortion is ultimately banned by the state legislature. And for that, Reps. Tim Hennessey (R-26) and John Lawrence (R-13) need to be held responsible. I'll note Craig Williams (R-160) voted against the measure, as did every Democratic state legislator in the county.
Their votes could lead to the death of a woman you know — or maybe even love. Mothers, daughters, sisters and wives are being put at risk. If this passes, women will die. Assume that the legislature will again pass a total ban on abortion — and if elected — a Governor Doug Mastriano would sign it.
And yes, there would be deaths — right here in Chester County — if such measures were adopted.
Let's do the math: about 6,000 live births per year in the county, based on the most recent few years of data. Somewhere between 1,000 and 1,500 miscarriages will happen as will about, 1,500 abortions. Many of the latter will come from reasons that threaten the health and life of the mother — procedures that save lives. 
1 in 50 pregnancies are ectopic — when the zygote gets stuck in the fallopian tube. Without treatment — typically an abortion — the woman can bleed to death. There is no way for such a pregnancy to go to term — and the zygote cannot be implanted in the uterus. 
There are dozens of other life saving measures that will be taken away, resulting in the death of women, somewhere between 100 and 200 every year in Chester County, if abortion rights go away in Pennsylvania. These would be needless, pointless deaths.
Hennessey and Lawrence will have blood on their hands if the law changes through an amendment to the state Constitution.
Republicans are trying to force their will over the sentiment of a solid majority of the residents of Pennsylvania — and of course, Chester County. They honestly don't care what you think as long as they can pander to their wildly extreme base.
Aside from the whole immorality — and force feeding of a specific religious point of view in violation of the First Amendment to the U.S. Constitution — this process is intended to be politically corrupt.
For an amendment to pass, it must pass two sessions of the state legislature and then pass a public referendum. That referendum would take place in May, 2023, the lowest turn out election in every two-year cycle.
Gov. Tom Wolf can do nothing — he cannot veto any amendment bill.
So, it comes down to you, the voters. Easiest fix: voting for Democratic candidates for state house, so this measure cannot not pass a second time and becomes moot. New, fairer districts no longer make this a pipe dream — with almost a dozen GOP-held seats at risk in the southeast.
Less effective, but still workable: electing Josh Shapiro as governor. While he would not be able to stop the amendment, he still would be able to veto any bill outlawing abortion. Mastriano has made it clear he plans to pass such a bill.
You know passing such measures in the middle of the night — shades of the 2005 pay hike — tells you that GOP legislators hoped nobody would notice. It's up to you to make sure they know you did notice and are angry.
Vote. Get your friends and neighbors to vote. Spread the word.
The future — and lives of women we love — is at risk. It's all in your hands.