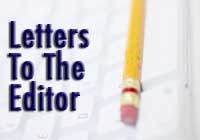 To the Editor:
School budget season is in full swing, and it's clear that there's a new sentiment that holds a majority vote on the School Board:  Spend less!
This is not necessarily a bad thing – Economic conditions are not where we all would like them to be, although Chester County largely avoided all the "Financial Tsunami" and "Unprecedented Economic Disasters" that are too often being used to rationalize some financial decisions.  Specifically, according to Moody's Analytics, unemployment in Chester County peaked at 7.5% and now stands at approximately 6%.  Pennsylvania real estate values dropped 6% on average during the recession, and the current assessed value of Unionville district properties are down just .41% from last year's assessed values.  In fact, the Chester County foreclosure rate has hovered right around 1% since the beginning of 2007, according to Realtytrac.  So taxpayers in our part of the world are hearing about a lot of problems but fortunately we are not experiencing it as much here at home.
Well, perhaps it's inflation that is the reason for this change in school spending habits.  All of us are dealing with new spending habits on energy, food and healthcare, as the prices of oil, agricultural products, precious metals and prescription medications increase at unprecedented speed to unprecedented heights.  Right?  Problem is, actual economic statistics don't support this panic-stricken perspective on inflation.  Yes, we are all spending more at the pump.  Yes, we have all seen increases in our medical insurance premiums and other medical expenses.  But overall, our cost of living was flat in 2010 and is currently on pace (at current oil prices) to increase just 2.5% this year, well below historical averages for inflation.  Our school reports that our medical insurance plan for district employees is projected to increase approximately 1% in cost for the next school year, with prescription expenses increasing approximately 10%.  Both of these figures are well below national averages.  In addition, all of our school district financing (i.e. Municipal Bond debt) has been structured to capitalize on today's historically low interest rates, so even going forward this will not be an escalating factor in our school finances.
So if economic conditions and inflation are not the culprits for this "Spend Less" mentality, what are the causes for this change in attitude?  If you attended the Community Conversation, the last few School Board meetings, or the recent Budget Hearing, I believe you can begin to see the root causes.  First, we still have a teacher contract negotiation to conclude.  While both sides confess to the need to get this done soon, the reality at this point is that the school year is all but over and the new contract will probably not impact wages and benefits before the next fiscal year starting July 1st.  So I don't look for a contract settlement to occur until sometime before classes begin in late August.  In the meantime this financial uncertainty gives the School Board an opportunity to cut expenses as a hedge against the new teacher contract's uncertain future expense.
Second, and definitely more significantly, there is a different perspective on School District governance and finance that is sweeping through state and local government, and has a very strong presence on our own School Board.  Business as usual has been replaced with a more hands on, even micro-managed approach to governing our school district.  Our School Board is reading proposed textbooks and evaluating their appropriateness in curriculum; Requesting and analyzing details of outsourcing options for transportation and janitorial services; Advocating what many would consider to be revolutionary changes to teacher contracts by suggesting  it should take 32 steps (potentially years) for a teacher to achieve the top of their pay scale in their contract; And reviewing specific roles and responsibilities of social worker, guidance counselor and other support staff to determine their necessity in the public school experience.  On the surface this sounds like good leadership, but in an institutional system that has for years been run by professionals with the oversight of a Board of Directors, this constitutes revolutionary change in leadership style.  And this change will have fallout, both good and bad.  Perhaps a positive result is that programs that need serious change or even elimination will become more effective or be eliminated.  For instance, the proposed budget will likely cut Middle School German and High School Family and Consumer Science classes, where student participation has dropped significantly.  However, another consequence of this change in leadership style is the stress and fatigue it places on our professional staff.  Mrs. Parker's departure as Superintendent comes at least partly as a result of the relational and operational stress she has endured with the current School Board.  Others on her leadership team are likewise looking at other districts to find a more traditional and less stressful School Board environment to work within.  And teachers who are superior in the classroom but fatigued by the drawn out and adversarial contract negotiations are looking to retire or move to a more secure work environment.
As the product of parents who are both retired Professors of Education, and as a parent of four children who are products of this district's award-winning education experience, I have seen firsthand the strengths and weaknesses of an institutionalized education model.  There are always going to be inefficiencies in Public Education, and our School Board needs to carefully seek opportunities to eliminate them as stewards of our tax dollars.  But we need to be very careful about getting too overzealous in our focus on the bottom line.  In other words, before we "Cut the Cost" we need to "Count the Cost":  Is sticking to a 1% increase in taxes versus a 1.4% increase (an increase of $20 per average household) worth losing several talented faculty and administrators?  Is saving $200,000, even $500,000 on a $78 million budget worth putting our 1600 students in the hands of a bus service that is first and foremost a For-Profit company?  Is forcing teachers to potentially have to work for 32 years instead of 16 to achieve top pay worth the potential loss of our best teachers to surrounding districts?
These are the real questions we need to be asking our School Board in the coming months and years.  Is this leadership change a positive change?  Time will tell, but my fear is that if the pendulum swings too far we will see a significant decline in the educational experience of our students.  And that's a change I hope all stakeholders – taxpayers, parents, students and staff – will refuse to tolerate.

Vic Dupuis, East Marlborough
Mr. Dupuis is a candidate for Unionville-Chadds Ford School Board in East and West Marlborough Township