From soup to nuts — or rather, from make-up to thongs, it's all here
By Kelly Hockenberry, Columnist, UnionvilleTimes.com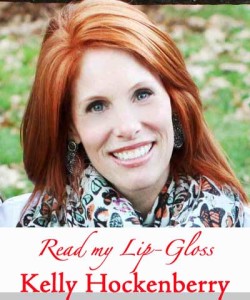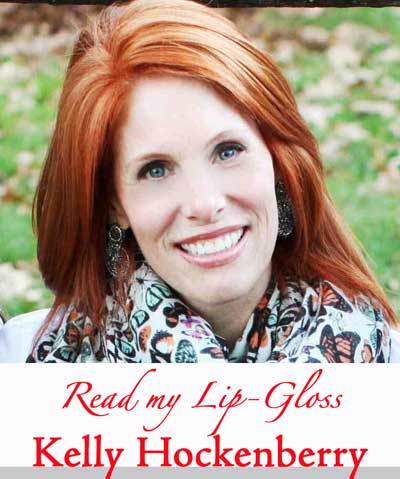 I am lucky to have VERY fabulous girlfriends in my life. They are smart, outrageously funny and chic all at the same time. So, naturally, when I decided to do an article on the "best beauty or fashion advice you've ever heard," I opened the floor to them.
OH BOY, did I get some fantastical advice for everyone out there! This may need to be a two-parter.
Now, I do have some "professionally" fashionable friends like Ashley, of Ashley Austin boutique, who sells AMAZING shoes and accessories (it's like a candy store without the calories) or Lisa of Chantilly Blue, who sells the BEST brands of designer denim and ready to wear outfits on the planet, not to mention carrying my friend Jen's insanely popular line of Powerbead by jen  stackable bracelets! (My husband says that I sound like a commercial. What I am really doing is making plugs in the hope of eliciting some freebies!)
Those gals are chic by trade. However, I asked for advice from ladies with many varied lifestyles and backgrounds. I even polled my Spin class at the Kennett YMCA!
So, without further ado, a sampling of my favorites:
THONGS: I figured I'd come right out of the gate with one of the most risqué pieces of advice! Woo hoo!
I must say that wearing a thong is something I have been recommending for years! There is nothing worse than VPL (visible panty lines). It gives the illusion of a double butt. I don't know about you, but, two cheeks are better than four in my book!
"But thongs are uncomfortable!" WRONG. OK, maybe right for the first few times, but, worth the effort, ladies! It's like Diet Coke or skim milk…a necessary evil, which, once you've made the switch, you'd never go back to the full fat stuff! Right? RIGHT.
MAKE-UP: Most of the women who wrote to me about make-up felt that putting some effort into your daily routine paid off in spades. Let's face it, unless you are Heidi Klum (and, I know for a FACT that she does NOT live in Unionville), we all can benefit from a little under-eye concealer, a pop of color on the lip and cheek and a swipe of mascara! I mean, otherwise, how do you distinguish going out into the world with getting ready for bed?
SUNSCREEN: Totally valid advice (as I sit here typing with a BandAid on my face from my latest trip to the dermatologist). Damage from the sun ages you like nothing else. Plus, it can give you cancer. No brainer. I have referred to sunless tanner in almost every article to date. One friend suggested using exfoliation gloves to prep the skin. Excellent tip! Try it! And, if you are still afraid of messing up, get an airbrush application from a professional.
CHEAP CHIC: Have you noticed that there are women out there who spend a fortune on their clothes and still have no sense of style? It's true. Expensive does not necessarily equal fabulous. I love to get a great dress from H&M or Target and mix it with accessories that cost twice as much.  It works! Don't spend money on the trendy. Splurge on the classics.
A WHITE SMILE: Investing in some sort of teeth bleaching instantly makes you look younger. There is nothing prettier than a bright smile!
I cringe at the thought of putting those trays in my mouth because of the sensitivity it causes; but, here is a tip: use a fluoride gel immediately after.  You can get a tube from the dentist for a few bucks. Well worth it!
If you don't have the trays, the over-the-counter treatments have come a long way!
SPANX: Amen! It does not matter what size you are, every woman should own a Power Panty. They look like Barbie bike shorts out of the package, I know. You will think that there has been a mistake… there is no way in the world ONE thigh (let alone two) will fit into that thing. Trust me. They will change your life.
COCO CHANEL: The epitome of chic. She INVENTED the "little black dress."
Her advice was to look in the mirror and take one thing off.  Totally agree!
You never want to appear overly accessorized. Please, no earrings with the matching necklace and piles of bracelets and rings on both hands. TOO MUCH! Less really IS more.
OK, enough info to digest for now.
Next week: Part Two! Don't miss it! Lots more to discuss!