To The Editor: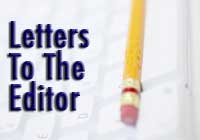 As part of the leadership team for the Main Line Health Cancer Program, we are fortunate to work with an excellent group of health care professionals to offer high quality cancer care to our patients. However, the care we provide doesn't help patients who can't get to treatment.
We know that many people in our community are battling cancer. But, what many people may not know is that some patients need help getting to treatment. Through the American Cancer Society's Road To Recovery program, volunteer drivers provide free transportation for patients to and from their cancer treatments. While there are many passionate and dedicated volunteer drivers in our area, we need more help so we can meet all local requests for assistance. Additional volunteer drivers will allow patients to get the treatment they need to get well.
We all know someone who has been affected by cancer. We hope that members of our community will sign up to volunteer or help spread the word about volunteering for this valuable program. The American Cancer Society works with volunteers' own schedules so they can volunteer when it's convenient for them. Every ride can make a difference to a local patient.
For more information or to volunteer, please contact the American Cancer Society at 1-800-227-2345 or visit cancer.org/volunteer.
Dr. Michael Walker                                          Greg Kasmer
Medical Director                                              System Director
Main Line Health Cancer Care              Main Line Health Cancer Care