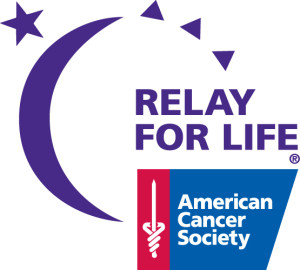 EAST MARLBOROUGH – American Cancer Society's Relay For Life of Kennett/Unionville begins this Friday at 6 p.m. and runs through the night until 10 a.m. on Saturday, June 9. The Relay is held on the track at Unionville High School rain or shine. Registration opens at the Unionville High School field at 4 p.m. on Friday. Popular local high school bands will power up the event kickoff with great music from 4 – 6  p.m.
The Opening Ceremony and First Lap at 6 p.m. honoring cancer survivors will include a presentation by former Kennett Square mayor Leon Spencer.  Spencer's message will recognize and encourage all of the survivors and caregivers present, who will then be hosted at a dinner reception in their honor.
At 9 p.m. the luminary-filled "Ceremony of Hope" will feature a talk by former Unionville/Chadds Ford Superintendent Sharon Parker, as she remembers those lost to cancer as well as honors those who currently have cancer or have fought the disease in the past. Luminaries can be purchased online at www.relayforlife.org/pakennettunionville or from 7 to 8:30 p.m. at the Relay For Life event.
Activities from 7 to 9 p.m. include an Egg Relay Race, Poker Laps, Body Combat, a Frozen T-Shirt Contest, Alligator Wrestling,  Zumba, and more.  Special laps, entertainment, activities and crafts are scheduled throughout the Relay event. Movies will be shown "under the stars" at midnight and at 4 a.m., this year featuring "Cool Runnings" and "The Sandlot." A Coffee Lap will take place at 6 a.m. on Saturday, followed by additional special laps until the Closing Ceremony at 9 a.m.
Concessions will include Hood's BBQ, Starbucks and Fox's Pizza. Lester Water is one of the event sponsors and will supply water for walkers.  Relay participants can also attend the Unionville High School District Breakfast in the high school on Saturday morning.
The Relay For Life of Kennett/Unionville has been organized by Longwood Rotary Club and other members of the local community to help raise funds for the American Cancer Society in its fight against cancer. Relay For Life teams will walk laps continuously from 6 p.m. on Friday until the event ends at 10 a.m. on Saturday. Many teams will spend the night in campsites provided along the Unionville High School track. Members of the community are welcome to attend any portion of the Relay For Life, whether registered to walk or not.
On Thursday, registered teams/teams who want to register/individuals who want to preregister can stop by Unionville High School on Thursday, from 6:30 to 7:30 p.m. where the Relay For Life of Kennett/Unionville Committee will be ready to register participants, receive money from team fundraising efforts, give out Relay T-shirts and help teams select campsites. Everyone is welcome to drop in!
For more information about the Relay For Life of Kennett/Unionville,  contact chairperson Michael Zieg at michael.zieg@firstdata.com or American Cancer Society representative Kim Wienches at kim.wienches@cancer.org/ 888.202.1487 Ext. 65125.