To The Editor: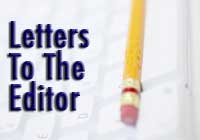 As promised a few weeks ago, I am now proposing cost savings that could be useful to the UCF budgets, now and in the near future:
1) Heating systems could have their settings lowered lto 2 degrees in all buildings. Similarly the cooling systems could be raised 1or 2 degrees.
2) Geo-thermal  systems could be installed at all buildings to naturally lower costs for heating and air conditioning.
3) LED lighting fixtures with computerized controls could be installed in the district.
4) Plan to run the buses longer before trading them in for new buses.
5) Use computer programs to optimize bus routes.
6) Evaluate the use of other fuels for our buses such as natural gas or electricity.
7) Install solar panels to serve each building and cut electric  costs.
8) Return the student to teacher ratio to the 2003-04 level of 13.2 students per teacher instead of the 2014-15 level of 12.6 students per teacher. The drop in the student to teachers requires an additional 15.5 teachers at a cost of at least $1 million annually. This is the latest data I have to establish these ratios. There may be even more savings using current data.
As before I am still confidant that community volunteers would serve on committees to help lower costs in the district I am sure that there are additional cost savings that community members could propose.
The 2016-17 UCF budget should not exceed $80 million.
Bruce Yelton,
Pocopson