After $1M win at Landhope Farms, all of us can dream a bit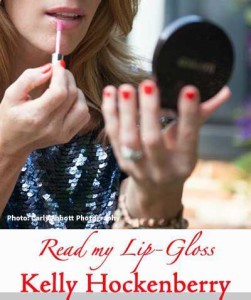 By Kelly Hockenberry, Columnist, The Times
When I heard the news that a million dollar Powerball ticket was purchased at our very own Landhope Farms and digested the fact that it was not me (I did not have ONE correct number, let alone five), I experienced a flood of emotions.
First and foremost, I was annoyed. When I tell you that members of my family can be found in that convenient store several times a day, I am not kidding. I am pretty sure that a third of our income is spent at the deli counter. Since they instituted the rewards program, which allots points for every purchase (big mistake Landhope owners), we should own half of the property by the start of the summer, anyway.
I also must admit to feeling envious of the winners (who, according to Action News, are three mechanics from Delaware) because there is a lot of really great shopping that I could accomplish with that cash. I'm worried that these men will not invest in the right things.
For example, are they really going to know what type of designer handbag will stand the test of time or that purchasing high quality makeup brushes from Chanel can transform the application of your favorite products? I don't think so. Do they realize that a cashmere blend winter coat with a fur collar will elevate even the most basic wardrobe? Don't even get me started on the potential cosmetic procedures we could explore. I'm just saying, these winnings could mean the end of droopy eyelids or a sagging jawline. Do the guys appreciate this? These are the questions that I have. Frankly, it's keeping me up at night.
Oh sure…there are plenty of philanthropic options, too…but, this is a fashion column, afterall. A win-­win scenario is making a difference in the community while looking spectacular at the same time. It can be done, people. As soon as I win the lottery, I'll put my theory to the test.
What would YOU do with a million dollars. Leave your suggestions in the comment box below! Happy Weekend!