Gov. won't say whether he'll veto budget without pension reform, liquor fixes
By Mike McGann, Editor, The Times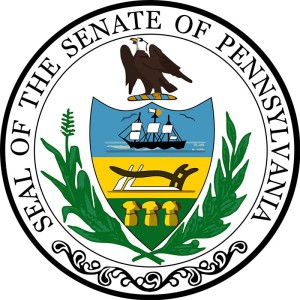 The State Senate sent Gov. Tom Wolf a most unwelcome gift — a $30.2 billion budget bill similar to one he vetoed earlier this year, after a compromise that would have included pension reform and changes to how liquor is sold collapsed, amid a bizarre series of events in the state House of Representatives, this week.
Just a day after four Chester County State Representatives voted with Democrats to restore the original framework of the compromise $30.8 billion budget, the Senate voted on a party-line vote to send the governor a budget previously approved by the House that calls for no tax increase, but also has no fixes for the pension crisis or make any progress toward privatization of the state's liquor stores — both elements of the compromise framework.
House and Senate GOP leaders met Wednesday and appeared unable to find a way to proceed beyond sending Wolf a budget similar to the one he vetoed in June. GOP House members abandoned the capital for the holiday, while the Senate was recalled into session to vote on the $30.2 budget Wednesday afternoon.
"It is the only way to get a budget to the governor's desk that he could sign," said Majority Leader Jake Corman. "He could sign it and still get all of the federal money in the budget to the schools, he can get education money to the schools an we can continue to have this discussion."
Wolf, while not saying whether he would veto the budget, clearly was unhappy with the move.
"It was only one day ago that the House displayed a historic show of bipartisanship that bucked Speaker (Mike) Turzai and the tea party," the governor said in a statement late Wednesday. "Yesterday, the House advanced a responsible budget with historic education funding and placed it on the verge of passage. It is deeply disappointing that today the Senate has caved to those same House leaders and extreme interests to continue the failed status quo and harm our schools and children by denying them these critical additional funds.
"A historic compromise budget that included the largest increase in education funding in history, reforms in public pensions, and a reduction in the deficit was within reach. It seems that the Republican legislature is intent on continuing the Harrisburg status quo and getting out of town to go on vacation instead of continuing the hard work to move Pennsylvania forward.
"Change is difficult, and clearly more so given this legislature, but we must continue our fight for historic education funding that will begin to restore the cuts from five years ago, and a budget that is balanced, paid for, and fixes our deficit."
A Wolf spokesman said a decision on whether to veto the budget would likely not be announced until Monday. Wolf has 10 days to sign or veto the budget, or it automatically becomes law.