'Making pictures one at a time'
By Lele Galer, Columnist, The Times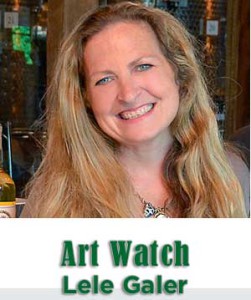 Last Friday had a crowded opening for artist John Suplee's solo exhibition at The Church Street Gallery in West Chester. Owned by Carol Giblin, the gallery is marking its stellar success by celebrating the work of her husband, painter John Suplee. John has lived and worked in West Chester for most of his life, and draws upon his personal history with this environment for his creative inspiration.
His paintings would be characterized as neo-impressionist, primarily due to his lavish brush application of paint, choice of naturalistic subject matter, and over-all patterning of light. While the paintings appear to have been done "plein air", they are painted entirely in his studio, using multiple on-site sketches as reference points for final painted works. Drawing is a very important element of work. He continues to attend weekly life-drawing sessions, and uses this skill to make myriad studies in preparation for his paintings.
His choice of subject matter is "80% feeling a connection to a scene" John explains. "What's in a painting is the product of a feeling, transformed into something visually exciting." When people first see his work, they often feel that the paintings look rather simple to do; that they could do that if they put their minds to it. I heard several people comment at the opening, almost to themselves, that they would like to get back to painting again. His paintings make us remember what it is like to paint; the joy of the brush, of beautiful colors, and the enjoyment of responding to a place visually. The paintings are appear deceptively simple and spontaneous, but are actually carefully planned out and painted with the expert confidence of a master painter. When the crowds go away, and you can experience his paintings in silence, one on one, that is when the magic happens. There is a reserved elegance and gentle beauty in each of his works and this is communicated best when you are alone with them, without distraction.
John has been painting for over 50 years, and has a wealth of first-hand knowledge of the artworks of our areas foremost artists. We talked about what it takes to be a really famous painter, and he said that it takes a solid body of repeated work that captures a style, plus good luck and a lot of networking. I asked him whether he had aspired to be a "rich and famous artist", and he laughed saying "If I did, I did a pretty sh..y job!" He does not paint a body of work, he paints "making pictures one at a time". He told a story that meant a lot to him about a client losing their home in a fire, and the one thing that they grabbed was a painting by John Suplee. He says that rather than fame, he honestly aspires "To make something somebody would like to have around the house." If your house was on fire, and you quickly had to choose a painting to save, chances are, if you have a Suplee, that is the one you would save. Wander into The Church Street Gallery in West Chester this month and you remember what it is love a painting.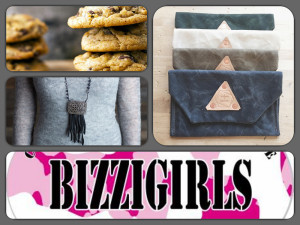 At Galer Estate Vineyard and Winery in Kennett Square, "Holiday Drop, Sip and Shop" will be happening this Sunday December 20th, from 2-7pm. A large artisan group will be selling their wares, including ceramics made by H+O ceramics and by Deanna Haldeman, jewelry by Ria B, Amy Ragsdale and by Vintage Faerie, wonderful bath products by Zoet Bathlatier, hand-forged creations by Vinewoods Forge (Katee Boyle and Rob Sigafoos), delicious confections by Lock & Key, cookies by Love Chunk Vegan Cookies (Elena Mascherino) , forged steel by Lele Galer, and wonderful hand-made totes by Arden & James. You can also buy Arden & James totes now at Longwood Gardens and Terrain at Styers.
The "Artisan Gift Shop" at The Oxford Art Alliance has restocked their gallery of local artisanal wares, including wood carved utensils and benches, hand-made soaps, cards, knitted and woven scarves and much more. Their annual Artisan Shop has been so successful that they had to bring in more items, so if you have already checked it out, perhaps you should swing by again for last minute holiday purchases.
Mala Gallerie in Kennett Square has completely changed up the gallery for the holidays, featuring a stunning large painting "King of Barns" by Serge Krupnov, new wood sculptures by Colin Pezzano, interesting jewelry, ceramics and one-of a kind large and small paintings by local artists.
The Longwood Art Gallery in Kennett Square, artist Sue Ciccone has a solo art exhibit through the month of December. A life-long resident of the county, Sue Ciccone creates art which features many local farms, animals, homes, landscapes and portraits.
Also in Kennett Square, The Kennett Public Library has their Solstice Art & Craft Fair December 19th, 11am -3pm (and cookie exchange). There is a great selection of locally made, kid-friendly gifts, including The Garage Girls Program crafts, and pottery by Ceramics Artistica.