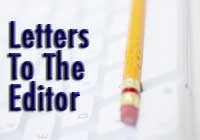 In June 2012, we relocated to the Philadelphia area with my husband's company. It was our eighth relocation and we selected our new home based on one criterion, school district.  Like many families in the district, we chose the UCFSD above all others based on its record and reputation. To become more involved in our community and my children's school, I attend school board meetings. As a resident of Region C (Pennsbury/Chadds Ford), I was particularly interested in the contributions of my school board representatives, Carolyn Daniels, Kathy Do and Gregg Lindner.
What I have seen could not be more revealing.  Monthly, Mrs. Do and Mr. Lindner are engaged, participating in complex discussions and strongly advocating for their positions. Carolyn Daniels is, for the most part, a non-factor and rarely engages or contributes to discussions.
Please do not take my word for it, I invite anyone to go to the UDFSD website and watch any school board meeting and you will understand what I am talking about.  In particular, please watch the June 2015 Board Meeting and the discussion on the budget which begins about one hour into the video.
The budget is one of the most crucial items the board votes on.  Mrs. Do and Mr. Lindner were participating, argued forcefully for their position in support of a reasonable budget that would protect district reserves into the future.  Mrs. Daniels read a statement that seemed to have been prepared for her and aligned her with the more conservative members that favored a limited budget that could negatively impact spending flexibility in future years. 
School board elections must not be popularity contests.  If we are to retain our standing as one of the highest achieving school districts in the nation, we need school board members who are effective advocates for our children! That is why I strenuously support Kathy Do and Gregg Lindner for School Board.
Mary Short
Pennsbury