Go easy on the provocative, but keep it fun and easy
By Kelly Hockenberry, Columnist, The Times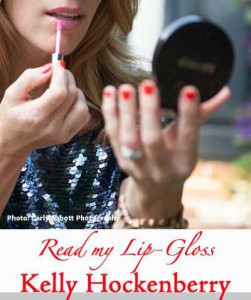 I love Halloween! I mean, what's not to love about a holiday where you transform into someone/something else for a night AND eat tons of candy without remorse? While I'm sad that I don't have little ones to take trick­or­treating anymore, I still enjoy finding cute and creative costumes to pass along. To me, the best are the kind you make yourself! Anyone can go online and purchase something pre­made. Where is the fun in that?
I've included a sampling of the "most pinned" costumes on Pinterest this year. Now ladies, I know it's super tempting to be sleazy, but it's NOT necessary. (Pipe down, fellas). You can look attractive, but, for heaven's sake, cover up! No naughty cat or chamber maid this year. OK?
Thanks.
If you are going to a party with your sweetie, I love the idea of dressing as a couple. (My husband is totally rolling his eyes right now). How adorable (and EASY) to wear black pants, a striped top, black masks and gloves and Sharpie a money symbol on a pillowcase? Bank robbers. Awesome.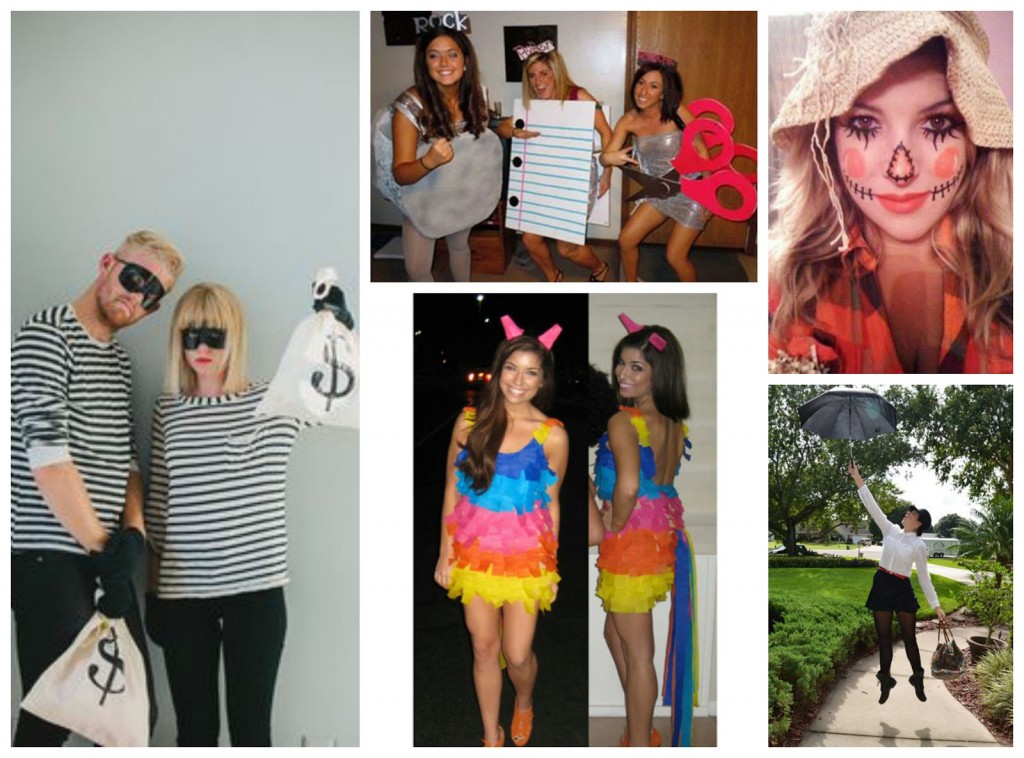 Going out with your besties? The rock, paper, scissors may take a bit more effort, but, it's worth it. You'll be the talk of the party!
Running short on time? Throw on a plaid top, straw hat and outline your eyes and nose with black eyeliner and an orange lip pencil.
The pinata costume may take some extra thought and planning…but, here is my advice. Go to a consignment shop and purchase a tight dress for less than twenty bucks. Grab some fabric glue and crepe paper streamers from Walmart and start layering (and pray for no rain on Halloween night, or it could be pretty disastrous).
Last but not least, even though I do NOT want you to open an umbrella inside anyone's house (very, very, bad luck), the Mary Poppins costume is perfect and you probably have everything you need hanging right in your closet.
Well, there you have it! No more excuses not to win the prize for Best Dressed.
I'm treating myself to a frozen peanut butter cup for this article…I think I deserve it. Happy Weekend