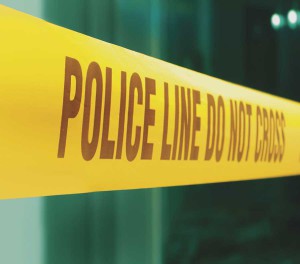 WEST CHESTER — A Coatesville man was shot and killed Tuesday after apparently attacking and stabbing a Sheriff's deputy at the Chester County Justice Center, according to District Attorney Tom Hogan.
Although details remain a bit unclear, the dead man was identified as Curtis Smith. Just after 11 a.m. Smith reportedly entered the courthouse and slashed a deputy with a knife. He was then shot by another deputy.
Smith was transported to Paoli Hospital where he was pronounced dead. The unnamed deputy was taken to Paoli Hospital as well for injuries to his hand and arm and was listed in stable condition, authorities said.
The building was put on lockdown for some hours on Tuesday before normal operations resumed.
Smith previously faced charges from a March attempt to breach the White House grounds, but authorities said it was unclear what Smith's motivations appeared to be Tuesday. Hogan said that the incident would be investigated by the Chester County Detectives will handle the investigation.