32 new teachers hired, buildings readied for start of school year
By Karen Cresta, Staff Writer, The Times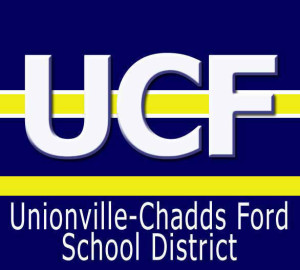 EAST MARLBOROUGH – Unionville Chadds Ford School District (UCFSD) Board President Vic Dupuis began Monday night's regular meeting by announcing a Fact Finding Hearing for teacher contract negotiations will be held on Tuesday, August 25, as 32 new teachers begin their three-day induction before the start of school on Monday, August 31, without a contract.
After the Fact Finding Hearing next week, a fact-finding officer will publish the results by August 31, and the board will publicly review the findings. Both the board and the Unionville Chadds Ford Education Association (UCFEA) —the teachers union will take a vote on September 8, at 7 p.m., at the district office.
The board, as well as its teachers' union, requested that the state labor board appoint a fact-finder to determine the issues in the ongoing contract talks and offer a possible settlement. The teacher contract expired on June 30, 2015, and is operating under status quo (previous contract) until a settlement can be reached. The primary areas of disagreement with the new proposed contract are with salary and benefits.
During the opening and closing comments portion of the agenda, many board members and a few residents weighed in on their stance regarding salary and benefits. Board member Jeff Hellrung commented that the teachers have a "generous defined retirement plan" that is "very valuable but expensive to the district." He remains hopeful that the board and the union can work it out.
Also weighing in on the upcoming Fact Finding Hearing was board member Keith Knauss who reviewed the district's strong verbal and math SAT scores and defended middle spending with excellent results while maintaining an upward trend as the district should "celebrate progress we made over two decades." He mentioned the great district despite Michael Rock's wrong and counter – productive stance that without a pay increase for teachers, it creates a "slippery slope."
Rock defended his argument that in order to keep good employees, salaries should be raised one percent higher than the Consumer Price Index (CPI) each year. He talked about the implications of cost disease in education and being vigilant in controlling those costs and being more generous on tax increases to sustain high quality teachers. According to him, a lower tax increase is the first step towards a slippery slope of rising finances and lower compensation.
"My fear is what is lacking in this room is the political fear to do it," Rock concluded as he received applaud from teachers and residents who demonstrated their agreement.
Knauss later countered Rock's statements by mentioning that the "offer on the table beats that right now."
A resident with four children chimed in by defending a salary increase for excellent teachers because "it's the right thing to do."
Board member Kathleen Do agreed and stated that the resident's comment really resonated with her and to remember that it is "a matter of respect and dignity" as negotiations are discussed.
Hellrung countered Do's statement by saying, "There is no question about our respect for our teaching staff…respect for teachers is not in debate." He mentioned that a settlement can be reached within constraints.
Board member Robert Sage added that the district continues to attract great people and that the 32 new teachers' resumes are proof.
Dupuis urged the teachers and board to keep the dialogue going.
In other board business, Do reviewed the updated school policy regarding the additional 20-day suspension for athletes who are originally suspended for ten days. The updated policy will lift that additional 20 days – further penalties will be up to coaches. The updated policy no longer singles out athletes and helps them acclimate back into school and athletic activities on their return.
Do also informed the board that for the first time two seniors completed a summer internship at the high school. One intern served as part of the administration in the technology department and started a help desk for students and teachers to reference for technical problems. Another student created an app for the new Chrome Books that informs teachers if any students launch into inappropriate websites by triggering a red light on the side of the device.
Superintendent of Schools John Sanville provided a brief update on the status of the buildings for the start of school. He was optimistic that renovations would be completed but that there was still a lot of work to be done but Rick Hostetler, Supervisor of Buildings and Grounds, was vigilant with the contractors staying on course. According to Sanville, five out of the six buildings are looking great but the middle school is still a work in progress. Renovations of the entrance and administration area will be on-going with a projected completion date in December.
Sanville stated, "We will be ready for the first day of school!"
Next month's board meetings will be held one week later than normally scheduled. The work session will be held on September 21, and the regular meeting will be held on September 28, at the district office. All board agendas and documents can be found at www.ucfsd.org.