Teachers union agrees it also wants third-party look at issues
By Mike McGann, Editor, The Times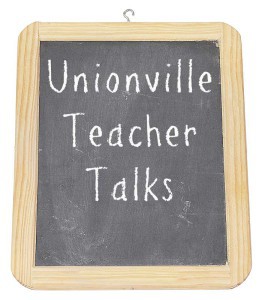 The Unionville-Chadds Ford School District and its teachers have, in effect, agreed to disagree over their ongoing negotiations for a new contract, with both sides seeking a Fact-Finding report, as the two sides remain apart on salary and benefit issues.
The teachers' contract expired June 30. While talks have been ongoing, optimism in recent weeks seems to have faded, as sources on both sides indicated that progress toward a new deal had all but stopped of late.
The district announced that it would seek to ender the fact finding process in a statement issued last week — and teachers said this week that they would seek it as well, if the district doesn't formally request it by July 21.
The fact finding process works much like non-binding arbitration. The two sides make presentations to a "fact finder" appointed by the Pennsylvania Labor Relations Board and then issues a recommended settlement. If both sides agree, the deal is done. If not, talks continue.
The issues between the district and its more than 300 teachers center on salary and proposed changes to employee health benefits. Teachers say many of them, especially those with the most experience, have gone too long with no pay raises — more frustrating, they say, because they were willing to work with the district during recent years of financial crisis.
"The deal they are offering is below what other schools are getting,'" Unionville-Chadds Ford Education Association President Scoot Broomall said. "For one of the wealthiest school districts in the state we feel their offer is subpar."
District officials argue that because of Act 1, which limits the amount of tax increases allowed by law and the coming end of exemptions to Act 1 for pension costs, if costs are not contained, the district may be forced to cut programs and staff.
"The District's position is that the current proposal on the table from the UCFEA is at a total value well in excess of what is sustainable and financially viable," the district's statement on seeking fact finding said.
There is some recent history in the district with the fact finding process. After similar issues led to stalled contract talks, the UCFEA sought fact finding in December, 2010 as well. While the district and its Board of Education voted unanimously in February, 2011 to accept the recommendations of Mariann E. Schick, the UCFEA rejected the proposed settlement. Talks continued for months before a new deal was finally completed in September, 2011.