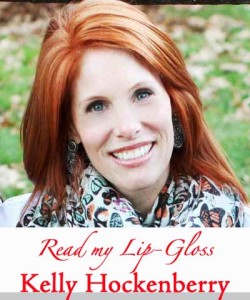 By Kelly Hockenberry, Columnist, UnionvilleTimes.com
Even though we've had some schizophrenic weather as of late, I have decided that writing about what I'm craving in Spring fashion will help turn things around! The power of positive thinking and everything….
SO, as a child of the 70's, I am delighted that the "Must Have" of the season is the high waisted, wide legged jean! Not that I don't love a skinny version; but, this particular style is more forgiving and flattering to most women. Pair them with a body conscious shirt, tucked in with a great belt. If you wear something too loose on top, it looks sloppy.
Sticking with the same genre, the platform shoe is a comfortable option to get some height and style. I am OB-SESSED with an espadrille wedge! This shoe option is the perfect marriage of fashion and practicality. You get the height without wobbling around on a stiletto heel…which, when you are standing for six hours on a baseball field watching your kids play, is not exactly "ideal". My husband would like to interject that wearing wedges to a baseball field is stupid, too. OK, maybe it is….but, the other women there will think you look REALLY cute! And, isn't that all that matters?
The maxi dress is still in vogue, which is a beautiful thing! The length of this style makes it a great transition piece into Spring.
Throw a cute little cardigan over it, and you are good to go! If you are "height-challenged", however, this look can be too overwhelming. Even hemmed, it may be too much dress. Stick with a mid-thigh skirt, which is a perfect alternative to shorts when it gets really warm.
Let's discuss appropriate hosiery, shall we? I know that Spring can be chilly and we are all feeling a little flaky and pasty…but, NO. NUDE. HOSE. EVER! (Thank you, Mommy Dearest) No exceptions, unless you are 90 and walk with a cane. I know, I know, you are screaming at me from your computer!  Self- tanner is the answer, my loves. If you simply MUST put something on your legs, make it a pair of tights or a sheer COLORED stocking. The problem with the nude variety is that they don't look natural, so, putting on something with a color doesn't look like you are trying to fool people that you just returned from a tropical vacation. And, really? Who wants to have golden tan legs and pale fleshy arms? It looks RIDICULOUS.
I am NOT the biggest fan of the capri pant. I feel that anything that hits you right smack in the middle of your shin disrupts the line of your leg and makes you look short and squat.  I much prefer a cropped pant that ends a little bit above the ankle or a rolled up jean. Black ponte cigarette pants are VERY chic and fabulous. Wear them with a bold patterned tunic and little ballet flat and you are PERFECTION, guaranteed!
If you have the basics of your wardrobe established, the fun is in the accessories! This Spring, invest in a brightly colored shoe to perk things up. When my husband and I were in Italy, I saw women of ALL ages wearing Converse sneakers in every color of the rainbow! If Chuck Taylors aren't your "thing", find a flat with pretty embellishments to make you smile.
Every fashion magazine on the newsstands this month talks about the popularity of "fringe". Handbags and shoes and blouses, OH MY!  This one is a little fashion forward, I know. Try it in small doses. You don't want to end up looking like Dolly Parton (which, for some of us, is more difficult than for others).
The beauty of Spring is the return of lighter, more colorful clothes. No more heavy black jackets and big, clunky boots. Enjoy the sunshine! Let down your hair! Emerge from hibernation and bloom like the flower you are!
Until next week…..CIAO! (OK, I'm having trouble letting the Italian stuff go, give me a break!)