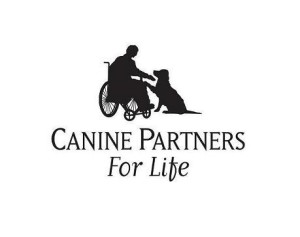 COATESVILLE — Join Canine Partners for Life as it celebrates its silver anniversary at Pawty at the Preserve on Saturday, May 30 from 3 to 7 p.m. This not-to-be-missed party of the season will be held at one of the largest private nature preserves in southeastern PA – the Lenfest Center at ChesLen Preserve, located at 1199 Cannery Road, Coatesville, PA.
Guests will nibble on wag-worthy, casual fare by John Serock Catering and sip local libations from Sly Fox Brewing Company and Victory Brewing Company. In between bites, guests will enjoy live music by Nicole Zell, test their luck at lawn games and get their fur fix at the puppy kissing booth. Guests will also have the chance to meet CPL graduates, staff and volunteers to learn how CPL service dogs transform the lives of their human partners.
Canine Partners for Life is a nationally recognized leader in the service dog field. Since 1989, CPL has placed over 600 highly-trained service and alert dogs with individuals with physical, cognitive, neurological disabilities in 43 states.
Each dog goes through a two-year, comprehensive and customized training program to meet the specific needs of his or her future human partner. CPL dogs provide assistance for a wide variety of disabilities, including: Muscular Dystrophy, Epilepsy, Multiple Sclerosis, Diabetes, Cerebral Palsy, Lou Gehrig's disease, Spinal Cord Injuries, Stroke, Seizure Disorders, Arthritis, Spina Bifida, Parkinson's disease and more.
"From the child who has autism to the inmate who learns career and life skills by raising a puppy, to the thousands of people who are educated regarding the amazing abilities of people who are partnered with service dogs; CPL's dogs provide independence, hope, comfort, and joy. It's the generosity of our supporters that enables us to continue to change the lives of individuals living with disabilities," said Executive Director and Founder, Darlene Sullivan.  All event proceeds benefit Canine Partners for Life's work.
This event is rain or shine. No personal pets allowed. Individual tickets are $50 and tickets for 12 and under tickets are $15. Guests are encouraged to get their tickets ahead of time. For more information, visit www.k94life.org, call 610-869-4902 x225 or email specialevents@k94life.org. To purchase tickets, visit https://k94life.givezooks.com/events/pawty-at-the-preserve.