To The Editor,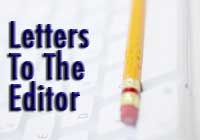 In a recent Unionville Chadds-Ford Board meeting, Director Keith Knauss advocated for stalling the negotiations process so that the contract with UCF teachers expires and goes into status quo.
Watch the video of Mr. Knauss's comments here.
By entering status quo, the teachers would not receive any salary increases thereby, in Mr. Knauss's mind, save the District money.  At the same time, healthcare benefits would also not change and automatic cost increases will take effect July 1st, thereby neutralizing any salary savings to the District.
To date, negotiations have been unproductive between UCF teachers and the School Board and a major sticking point is the District's demand that the teachers take a reduction in healthcare benefits —in fact, switch to a whole new, punitive and inferior plan. The District says this plan is part of their "Guiding Principles."
If the District's position is that a change in healthcare is necessary to settle a new agreement, why is Mr. Knauss suggesting otherwise?  The District faces mandatory healthcare cost increases due to status quo that will eat up any savings due to a lack of salary increases.  How can the District demand Healthcare benefit reductions if they are willing to let the contract expire and be hit with automatic increases July 1st?
So either the District's demand to switch healthcare isn't really all that important, or Mr. Knauss doesn't want to provide the 323 hard-working and dedicated UCF teachers a fair raise?
Ultimately this is a School Board decision. The whole School Board will vote on a final agreement between the District and UCF Teachers. Does the School Board feel the same way as Mr. Knauss? Or does the School Board want to settle a contract that is fair to the teachers and recognizes all the work they do to make the District one of Pennsylvania's best.
Scott Broomall
UCFEA President