Our over-driven columnist gives it a shot, finds peace and a few sore muscles
By Kelly Hockenberry, Columnist, The Times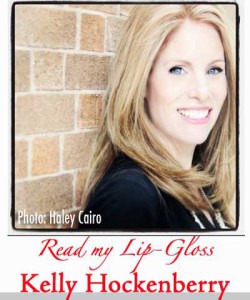 Spring is all about rebirth and renewal~the snow is melting, birds are singing, flowers are pushing up from the ground. It's the perfect time to reflect on life.
My birthday happens to fall on the last day of March and, I don't know about you, but, as I blow out the candles and make a wish, my priorities have shifted. Gone are the days of hoping for a pony…although, a designer handbag is always nice…I'm not saying that it wouldn't be nice…HOWEVER, I have evolved my desires to things of importance. For example, my health, my happiness, spending time with my family, appreciating all that I have and the many opportunities ahead of me bring a sense of peace.
That being said, I tend to forget all of that in the day to day. In reality, I wake up in the morning, my feet hit the floor and I spend the next 15 hours frantically running from one thing to the next. I am the definition of a Type A personality.
Sometimes being neurotic and overly caffeinated makes me successful and other times it makes me (and everyone around me) miserable. I may have stumbled upon a solution to this dilemma.
Yoga.
I know, I know.
The thought of being barefoot in a heated room with people who are infinitely more flexible and self-reflective is enough to make me want to run for the hills. But, in the spirit of revitalization, I am diving in.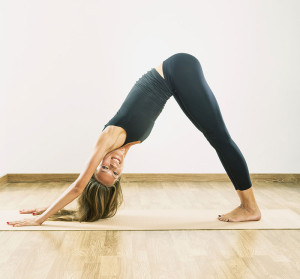 Because heaven forbid I start out slow, I decided to take a class at the Yoga Barn in Unionville as they celebrated the Spring Equinox with 108 sun salutations (see the image pictured to the left — okay, you get to look at a kind of lame shot of just one of the many positions. I had a great graphic — but my cranky, old editor — clearly someone who could use some yoga himself, grumbled something about copyright and having been sued enough already this week and substituted this image. You can see the entire sequence here, though)
You read that correctly: one hundred and eight. YIKES!
The room was warm and welcoming. Of course, my main concern, as I spread out my mat, was whether or not my pedicure needed refreshing (it did not! Yay me!) Listen friends, I am obviously not a yogee (yet) as evidenced by my desire to re-apply lip gloss mid-posture and make mental checklists of all that I had to do while in corpse pose. Give me time!
I did appreciate the positive peer pressure as I stood amongst students who were intensely focused and breathing in unison.
I consider myself a fairly fit person. I like to workout. THIS WAS HARD. It wasn't even the physicality of it as much as the need to stay present…that part was difficult. What I realized as we finished was the sense of calm and quiet that filled the room. The community feeling of all doing the same thing at the same time was very unifying.
I am quite sure my muscles will be reminding me of the 108 sun salutations when I wake up tomorrow morning. But, I'm excited to see where this new journey takes me.
Interested in taking a class? Click here to view the website: http://bit.ly/1MZdlhB
Happy Weekend!