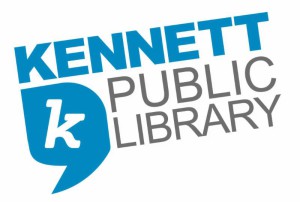 KENNETT SQUARE — The Bayard Taylor Library is getting a new name: The Kennett Public Library, it was announced Thursday.
With a new building in the works and a changing mission in the community, the library's board of directors decided it was time to update the name of the facility as well.
"We here at the Library have been staying busy," library officials said in an email to local residents Thursday. "With our popular MakerSpace program and 3D Printer demonstrations, flourishing Adult Literacy office, and lively children's and teen programs, every aspect of this place is engaged in a beautiful forward motion. It's time for the rest of the Library to keep up!"
The change isn't just change for the sake of change, they say, but signals a desire to keep with the times.
"The new logo and name is part of our dedication to keeping libraries modern and accessible. It was created by a joint committee of trustees and staff, with a deep understanding of the sociological aspects of design and marketing, and will show Kennett Square, and all eight municipalities that we serve, that we are their library and we're in it for the long haul."
They note the name change also helps better integrate the library into the local community better.
"We are exactly what the name says: the Kennett library. If you live in the Kennett area, we're your go-to resource for information, education, and fun, ready to serve you in whatever way you need, extending far beyond just the idea of checking in and out books. By changing our name to the Kennett Public Library, we're officially declaring ourselves a part of the community, an institution named for place and people we serve."