Toll Brothers' development fails to pass inspections
By John Gondol, Correspondent, The Times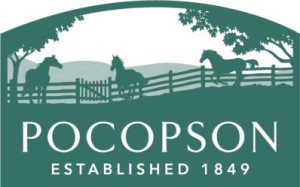 POCOPSON — The Pocopson Township Board of Supervisors rejected The Preserve at Chadds Ford offer of dedication for the third time in a unanimous vote Friday evening.
On a modified schedule due to the impending exaggerated snowstorm earlier in the week the Township met Friday evening led by Vice Chairman Georgia Brutscher in Barney Leonard's absence to discuss the third offer of dedication by the Toll Brothers in regards to the development of homes on Corrine Road.
After the authorization for final inspections on December 24th 2014 a motion made by supervisor Ricki Stumpo to reject acceptance of the offer of dedication carried based on the inspection review letter submitted by the township's consultants that include Castle Valley Consultants Inc., Vandemark and Lynch Inc., and Birch and Associates.
Brtuscher seconded the motion confirming the rejection of acceptance to the offer of dedication, appointing Township Administrative Secretary Susan Simone to notify the Toll Brother Company of the unanimous decision.
Until the Township accepts the offer of dedication the Toll Brothers Company will be in charge for maintenance needs such as plowing and sewage for The Preserve at Chadds Ford also known as Corrine Village.