Presidential race uncontested, VP race won 6-3
By Mike McGann, Editor, The Times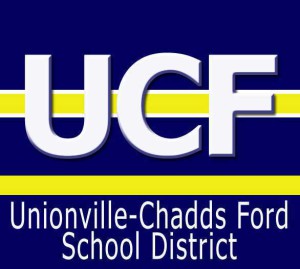 EAST MARLBOROUGH — The Unionville-Chadds Ford Board of Education voted Monday night to continue with the same leadership for the next year, electing Victor Dupuis as board president and Gregg Lindner as Vice President, Monday night during the annual board reorganization meeting.
Dupuis was the only candidate nominated for president and was reelected by a 9-0 vote.
There was a contested election for Vice President, after board member Kathleen Do nominated Linder, member Jeff Hellrung nominated Robert Sage. In a roll-call vote, Lindner prevailed, 6-3. The votes for Linder were: Do, Michael Rock, Sage, Steven Simonson, Lindner and Dupuis. Hellrung, Carolyn Daniels and Keith Knauss voted for Sage.
Beyond designating the official legal advertising newspaper, the board adjourned the meeting, as is typical for the December reorganization meeting. Unlike most years, though, the board will be back in action later this month, at a special presentation on redistricting, Tuesday, Dec. 16 at 7 p.m. in the main administration meeting room.