By Denny Dyroff, Staff Writer, The Times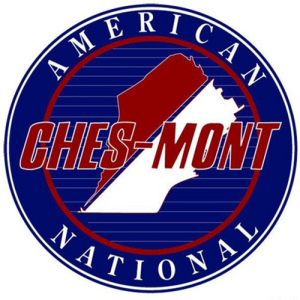 EAST MARLBOROUGH — Unionville High has been the site of the Ches-Mont League Cross Country Championships for the last two years and both times the host Indians have refused to let any team leave with the team trophy for the girls' meet.
On Monday, Unionville, the defending District 1 Class AAA champion, took the team title at the Ches-Mont Championships for the fourth year in a row. The Indians finished in first place with 44 points while Great Valley was second at 67.
Unionville's top finisher was Olivia Young, who placed third at 18:57. The only other runners to finish sub-19:00 were Downingtown West's Aislinn Devlin, who was gold medalist at 18:34, and Coatesville's Brooke Hutton, who was silver medalist at 18:44.
Great Valley's Elise Claffey took fourth at 19:07 and Unionville's Kacie Breeding rounded out the top five with a time of 19:24. The Indians' other scorers were Gretchen Mills (seventh, 19:38), Anna Juul (ninth, 19:47) and Leah Talley (20th, 20:38).
With Devlin leading the way, West placed third with 72 points. The Whippets' other scorers were Emma Plank (sixth, 19:31), Haley Barnhill (14th, 20:00), Sarah Codd (23rd, 20:46) and Amy Kaiser (28th, 21:02).
Downingtown East, which was led by Lexi Van Blunk (17th, 20:26) took fourth place with 115 points. Coatesville was sixth at 155. Bishop Shanahan finished 10th at 296 with Emily Bracken logging a Top 10 finish when she placed eighth at 19:44.
There was a bit of a different look this year in the boys' team standings.
For the last six years, West Chester Henderson has owned top spot at the league championships. This year, the streak screeched to a halt. At Monday's league meet, the on the course at Unionville High
The Whippets accomplished the feat by the slimmest of margins as they scored 44 points to edge Henderson at 48. Henderson had four of the top eight finishers but its fifth runner checked in at 26th. West, meanwhile, placed all five scorers in the top 15 including gold medalist Henry Sappey.
Sappey, a junior, crossed first at 16:20 and barely held off Henderson's Alex Knapp, who was runner-up at 16:21. The Whippets' other finishers were Ryan Barton (sixth, 16:44), Charlie Barton (eighth, 16:48), Jake O'Neil (13th, 17:04) and Shaun Bullock (16th, 17:09).
West Chester Rustin placed third with 135 points. Coatesville, which was led by Robert Ruprecht (15th, 17:07), was fourth at 152 while Bishop Shanahan, which was paced by Keelan O'Reilly (10th, 16:49), placed fifth with 154 points.
Unionville was ninth with 181. The Indians' top finisher was Michael DelVecchio, who was 14th at 17:05, while Kennett's first runner across was Austin Maxwell, who crossed in 11th place at 16:54. The Blue Demons were 11th in the team standings at 266.